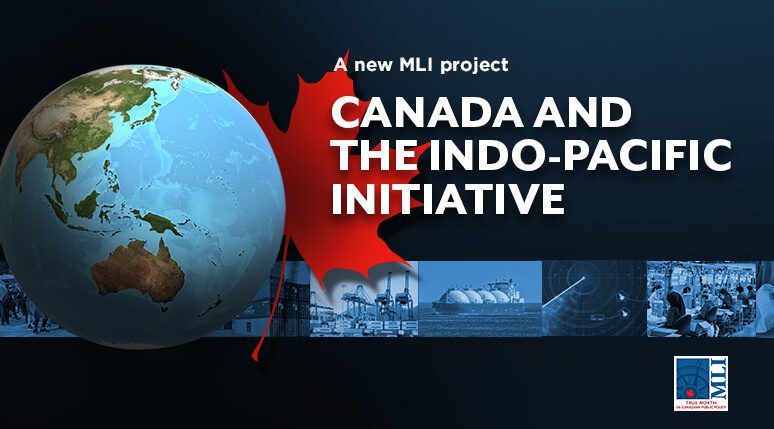 OTTAWA, ON (January 18, 2020): In an effort to improve Canada's approach to the opportunities and challenges in the Indo-Pacific region, the Macdonald-Laurier Institute is launching a dedicated "Canada and the Indo-Pacific Initiative."
This important new project will be led by Senior Fellow and Director of MLI's Indo-Pacific Program, Jonathan Berkshire Miller.
"The true litmus test for the rules-based order will be its ability to evolve and withstand the challenges in the Indo-Pacific in the coming years," explains Miller. "The COVID-19 crisis has only heightened these challenges and proven the need for Canada to develop a robust, comprehensive, and multipronged approach to the region."
Up until this point, successive governments have failed to lay out a clear strategy for how Canada can develop a robust role in the Indo-Pacific. Yet the world's future will likely be shaped in this crucial region.
On one hand, the Indo-Pacific contains four of the world's five largest economies and over half of global GDP. On the other, it also plays host to some of the most significant challenges to the rules-based international order, including managing China's rise, North Korea's nuclear weapons program, tensions between India and Pakistan, conflicts over freedom of the seas, and much, much more.
According to Miller, the threats and opportunities emanating from the region present Ottawa with a compelling need to engage the region more substantively. "Through stronger collaboration with allies and partners, there is an opportunity to transform Canada's role from one of a fair-weather partner to that of a regional power engaged on key economic, trade, security, and defence issues."
MLI has long been the leading voice in Canada on rethinking how we engage partners like Japan, India, and Australia, as well as how we manage challenges from actors like China. In 2020 alone, MLI dedicated our annual dinner to the Indo-Pacific, hosted a webinar on the subject, released multiple papers and other publications, and was Canada's most active voice in the national media on these issues.
"It is time for Canada to emerge as a Pacific nation, with Indo-Pacific interests across a range of security and prosperity issues that will hold major consequences in the lives of Canadians," said Shuvaloy Majumdar, founder and program director of MLI's Centre for Advancing Canada's Interests Abroad. "Jonathan's leadership on our Indo-Pacific Initiative will curate, elevate and advance a kind of collaboration that Canadian foreign policy has yet to benefit from."
By further expanding our work into a dedicated initiative, MLI seeks to provide even greater guidance and clarity for policy-makers in search of a coherent approach to the region.
"The need for this initiative is self-evident," argues Miller. "The future of Canada's security, prosperity, and place in the rules-based global order will all be determined in the Indo-Pacific region. Canadians deserve answers as to how our government plans on proceeding, and MLI's work will provide a framework for policy-makers as they navigate these issues."
To learn more about this initiative, check out the full project page here. Furthermore, media are invited to contact:
Brett Byers
Communications and Digital Media Manager
613-482-8327 x105
brett.byers@macdonaldlaurier.ca