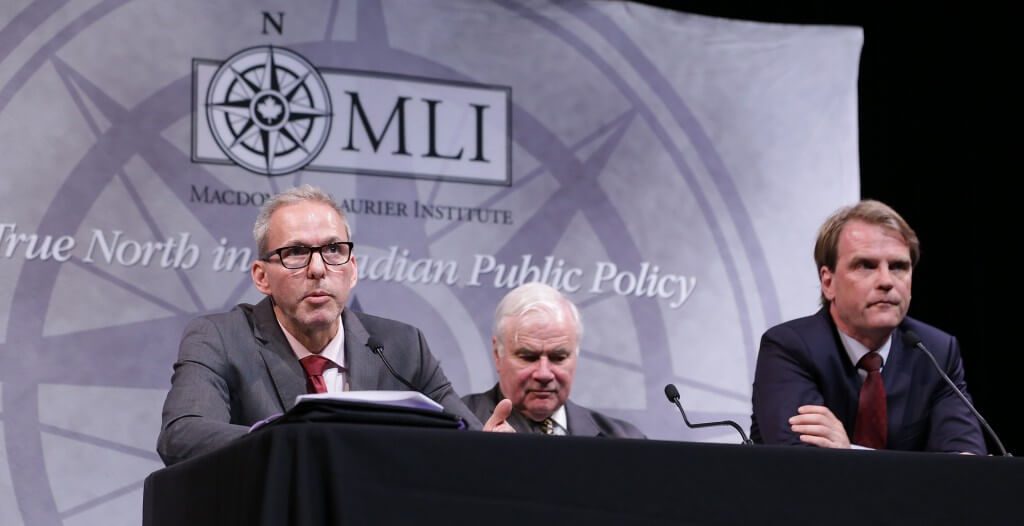 Jonathan Kay and Chris Alexander inaugurated the first Great Canadian Debate to take place in Toronto on April 18, 2016.
Kay, the editor of the Walrus, argued in favour of the resolution: "The terrorist threat to Canada has been exaggerated". Alexander, the former minister of citizenship and immigration, argued against.
Both debaters authored competing op-eds in the Walrus. Kay argued the perceived threat terrorism poses has never come to pass, while Alexander made the case that our continual underestimation of the threat has left us even more exposed to the dangers of terrorism.
The debate, which took place at the Isabel Bader Theatre on the University of Toronto campus, aired on CPAC.
To see photos from the event, click here.