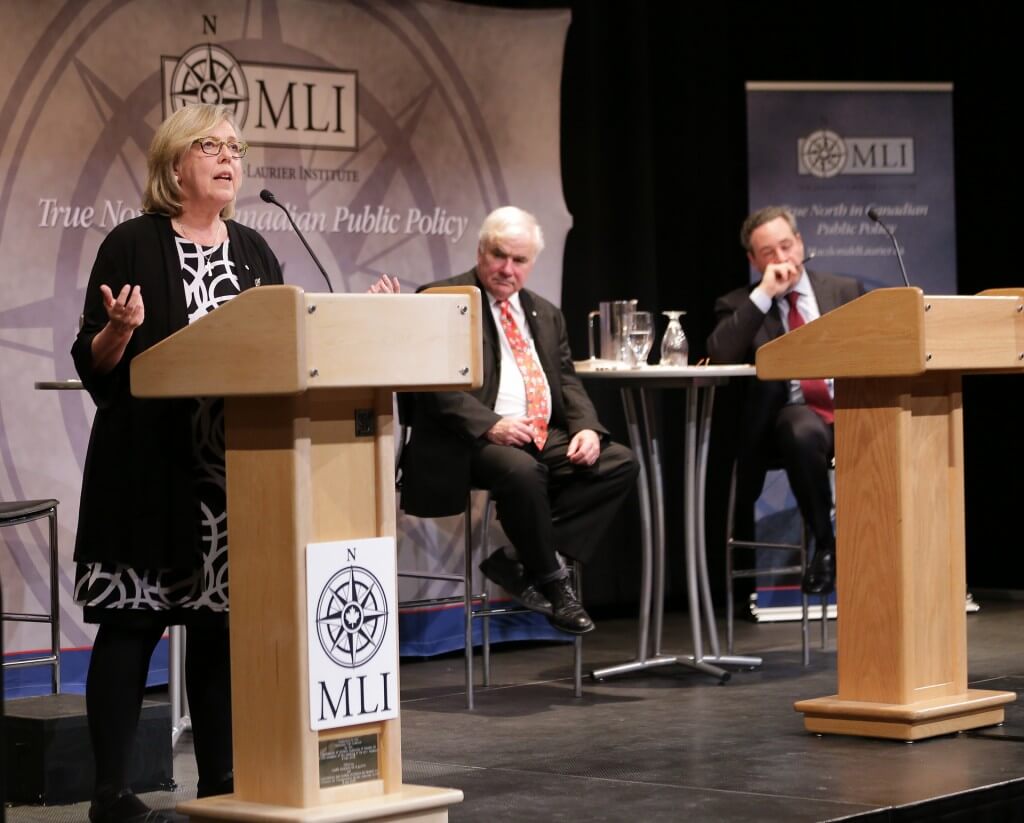 The Syrian refugee crisis was the subject of a spirited back-and-forth between Elizabeth May and David Frum at the latest Great Canadian Debate on May 2, 2016.
May, the Leader of the federal Green Party, argued in favour of the motion: "Mass resettlement to Canada is the best thing for the country, and the best thing for Syrian refugees".
Frum, a Canadian-born former presidential speechwriter and columnist-at-large for the Atlantic, argued against.
May authored an op-ed on the subject, arguing that a future in Canada for Syrian refugees is a miraculous option.
CPAC will air the entire debate on the following dates:
Saturday, May 7

th

at 10 a.m. eastern time

Sunday, May 8

th

at 5:30 p.m. eastern time
The event was covered in iPolitics.
To view photos from the event, click here.
To watch the video from the event, click here.