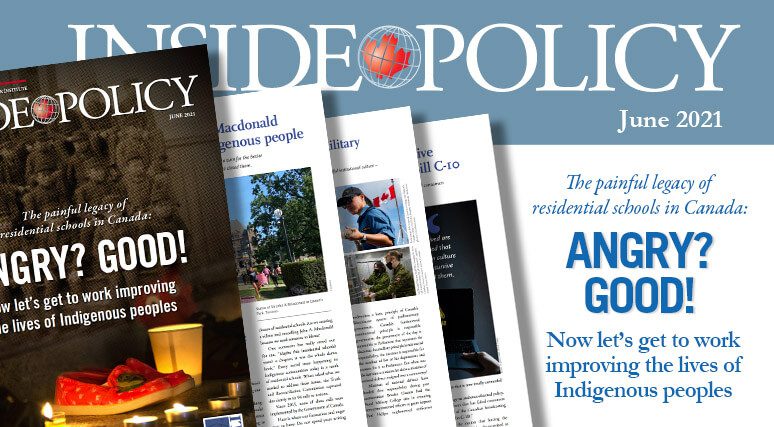 OTTAWA, ON (June 30, 2021): The recent news and ensuing conversations about the remains of hundreds of children who died at residential schools have touched a raw nerve in this country, and rightly so. Many people understandably feel both anger and shame at these terrible revelations. Yet such emotions, by themselves, are not enough.
In our latest issue of Inside Policy, MLI's authors and experts provide policy solutions and insights into Indigenous reconciliation and empowerment. According to Ken Coates, whose contribution leads our cover feature, greater opportunities for self-governance would put Indigenous communities in a position to better determine and protect their own needs and destinies.
"Indigenous empowerment would represent the real solution to the abject failure of decades of government policy," writes Coates.
As part of the cover feature, Chris Sankey offers a deeply personal account of his own experience as an intergeneration survivor of residential schools, Melissa Mbarki notes that tearing down statues in response to these revelations is a gesture that only further divides people and breeds racism, while Patrice Dutil and Ron Stagg defend Egerton Ryerson, who would have been horrified at the abuses and cruelties of residential schools. Lastly, Todd Hataley and Christian Leuprecht reason that Indigenous peoples should have control of genetic material found at these mass graves.
Also, in this edition of Inside Policy, Christian Leuprecht offers suggestions on how to tackle harassment and discrimination in the Canadian Armed Forces, Shawn Whatley examines the effect of cancelled care during the pandemic, and Philip Cross warns about the burden of public debt. Jeff Kucharski also urges governments to do their part in not adding economic roadblocks when it comes to natural resource development.
In addition to these themes, this issue of Inside Policy addresses some of the most pressing public policy issues facing Canada's decision-makers, including:
The implications of Bill-10 on Canada's creative communities;
The M-103 "Islamophobia motion";
Cyber attacks against our critical infrastructure;
Helping Iranians secure their liberty; and
Beijing's ongoing efforts to destroy Hong Kong's autonomy, its threat to annex Taiwan, and the global challenge it poses to the world.
We hope you enjoy the latest edition of Inside Policy.
To read the latest edition, click the button below.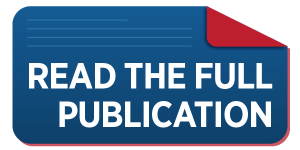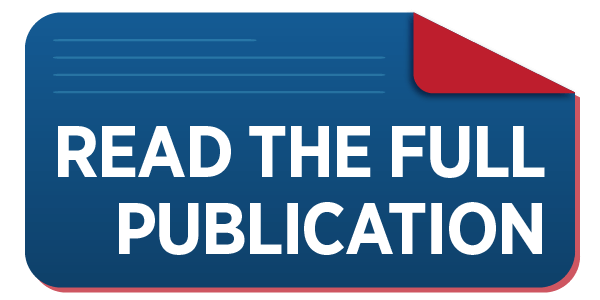 ***
For more information media are invited to contact:
Brett Byers
Communications and Digital Media Manager
613-482-8327 x105
brett.byers@macdonaldlaurier.ca