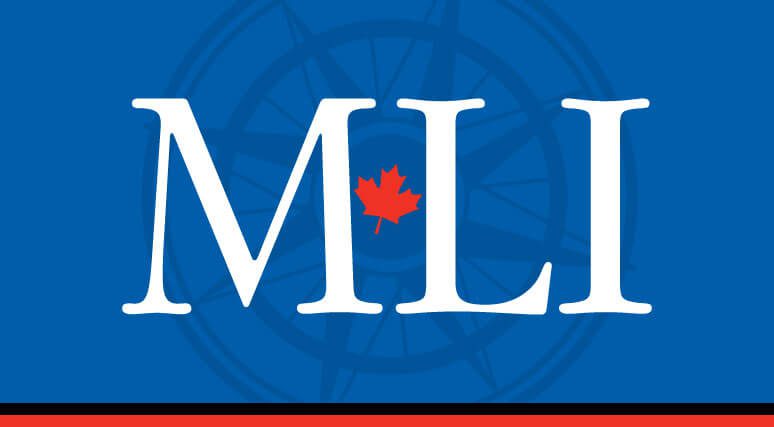 The Trudeau government should be wary of pandering to the pro-Khalistan elements of the Sikh Canadian community, writes Rupa Subramanya. Otherwise, it's destined to go back to the "bad old days" of India-Canada relations.
By Rupa Subramanya, Feb. 21, 2018
On the eve of Indian Prime Minister Narendra Modi's state visit to Canada April 2015, Vivek Dehejia and I co-authored a report for Canada's Asia Pacific Foundation called "Canada and India: A New Beginning." We argued then that the combination of Modi in India and Prime Minister Stephen Harper in Canada augured well for the future of the bilateral relationship. Our argument was that there was a natural kinship between Harper and Modi. Both leaders were conservatives, outsiders who catapulted to power at the centre in their respective countries, and both faced a hostile liberal media establishment.
There were more tangible reasons. As early as 2006, when Harper and his Conservative Party came to power in a minority government in Canada, one of his first acts of diplomacy was to open a trade office in Ahmedabad, Gujarat, Modi's home state. What is more, Canadian dignitaries frequently graced Modi's bi-annual flagship business summit, Vibrant Gujarat, with Canada even co-hosting on one occasion. Most tellingly, unlike the United States or the United Kingdom, Canada did not give Modi the cold shoulder. Readers will recall that Modi was even banned officially from entering the US; there was never such a ban in Canada, despite widespread misconceptions to the contrary.
Fast forward to today and sadly the reality now is much different under Prime Minister Justin Trudeau. Were we to re-write the report today, I suspect we'd call it "India and Canada: Back to the Bad Old Days." Trudeau has managed to return the relationship with a major emerging economy to a neutral or even negative phase from the positive phase it had been entering.
The reasons boil down to the particular form of vote bank politics of the Liberal Party in Canada which always does well among minority voters, in this case the Indo-Canadian diaspora. Numbering well over a million, a crucial group within this diaspora are the half million or so Sikh Canadians, who form a solid voting block in favour of the Liberals. Trudeau has an unprecedented four Sikh Canadians in his cabinet, including Harjit Singh Sajjan, in the very senior post of Minister of National Defence.
Trudeau has managed to return the relationship with a major emerging economy to a neutral or even negative phase from the positive phase it had been entering.
A problem from the Indian point of view is that Trudeau and members of his government appear to look the other way when it comes to the pro-Khalistan leanings of some of their Sikh Canadian supporters. Khalistan is a term which refers to a would be Sikh homeland in the Indian state of Punjab and is associated with the worst terrorist incident in Canadian history, the bombing of Air India Flight 182 in June 1985 killing 329 people.
There is more than merely insinuation and guilt by association here. Trudeau himself in May 2017 attended a Sikh community event in Toronto which featured Khalistan flags and posters of Jarnail Singh Bhindranwale, the terrorist leader who was killed at the Golden Temple in 1984 when it was stormed by Indian troops. Bhindranwale and his supporters had amassed a large stock of weapons in the Golden Temple in the cause of Khalistan.
A threat assessment prepared in 2016 by the RCMP, for the Minister of National Defence, now declassified, pointed to the proximity of Sajjan's father as a religious leader in the World Sikh Organization, a pro-Khalistan Canada based outfit founded shortly after the attack on terrorists holdup at the Golden Temple in 1984 mentioned above.
Most non-Sikh Canadians seem to ignore such associations as benign but imagine if a Canadian leader were seen at a Quebec separatist event featuring flags and posters supporting the Front de libération du Québec (FLQ)? Or for that matter how would Canadian officials react if a foreign leader were seen in the company of FLQ sympathizers?
While all of this may seem to be standard ethnic vote bank politics in Canada, it is not looked kindly upon by Indian officials. To make matters worse, the Ontario Legislature in April 2017 voted in favour of a private member's motion to declare the 1984 anti-Sikh riots in India, following the assassination of Prime Minister Indira Gandhi by her Sikh bodyguards, as a "genocide." This is a gross exaggeration of what would be most accurately described as an organized pogrom as revenge for Mrs Gandhi's assassination. The term genocide implies that an entire community has been wiped out which is clearly not true of the Sikh community in India, Canada or elsewhere. While obviously Trudeau and the federal Liberals can't be held accountable for a motion that passes in the Ontario Legislature, the latter certainly sent a signal to India that pro-Khalistan elements seem to be coming to the fore in the Canadian polity.
The truth is that all Canadian parties have, in the words of former Liberal minister Ujjal Dosanjh, "played footsie" with pro-Khalistan elements of the Sikh Canadian community. However, there is a matter of degree and no one can ever accuse Harper and the Conservatives of pandering to pro-Khalistan sentiments in the way that Trudeau and the Liberals have. What is more, given the election of Jagmeet Singh as the leader of the New Democratic Party (NDP), you would fully expect the tussle for Sikh votes to lead to an intensification of bending to pro-Khalistan elements. Notably, Singh himself refused to condemn by name the alleged mastermind of the Air India bombing in a recent TV interview. You can fully expect the Liberals and the NDP to vie for Sikh Canadian votes including among pro-Khalistan elements and this can only lead to a further degradation of the situation.
All Canadian parties have, in the words of former Liberal minister Ujjal Dosanjh, "played footsie" with pro-Khalistan elements of the Sikh Canadian community.
With this background, it is no surprise that the Indian government has not laid out the red carpet for Trudeau and his entourage. Notably, unlike for other world leaders, including US President Barack Obama or Israeli Prime Minister Binyamin Netanyahu, Modi did not personally greet Trudeau at the airport, sending a junior minister instead. While this does accord with official protocol, it clearly sent a signal that Trudeau was not a special visitor – especially given Modi's past proclivity to break with protocol by greeting world leaders upon their arrival.  Modi who's prolific on Twitter has not even sent a single tweet of welcome. On Trudeau's visit to Modi's home state of Gujarat, Modi was noteworthy by his absence. The visit itself has been noteworthy for the paucity of official meetings and the large number of private events for Trudeau and his family. While the total cost of the visit is not yet known, it's certainly fair to ask whether Canadian taxpayers are getting their money's worth from this week long visit.
It should be clear to the reader that an earlier optimism about improving Canada India ties now must be replaced with a much more pessimistic outlook. Having said that, what can Trudeau do to salvage the situation after the visit is over? First and foremost, he must explicitly and in no uncertain terms distance himself from pro-Khalistan elements within his own party and the party's support base. Boycotting next year's Khalsa Day would send a good signal. Instructing his Sikh Canadian ministers and MPs to denounce the Khalistan movement in explicit terms and disassociate themselves from community events which appear to support the Khalistan movement would also help. Such actions must occur between official engagements with India. Boilerplate and bland denunciations of the type we've seen before this visit by Trudeau and his government are not fooling anyone in India. On the positive side, Trudeau ought to commit himself to a broader engagement with the Indo-Canadian community that doesn't fall into the trap of trying to court the pro-Khalistan Sikh vote. He can do this by explicitly reaching out to Sikhs who're opposed to Khalistan and to other groups within the Indo-Canadian community.
India and Canada are two major democracies that have much in common and the large diaspora should be functioning as a positive link to tie the two countries together rather than an obstacle keeping them apart. Prime Minister Stephen Harper and Prime Minister Narendra Modi made a good start to this endeavour but unfortunately Prime Minister Justin Trudeau has frittered away the goodwill and put the relationship into reverse gear. He still has time to learn the correct lessons and once again begin improving the bilateral relationship —  which can only be good for all Indians and all Canadians, irrespective of their country of origin.
Rupa Subramanya is an independent economist and researcher based out of Mumbai and Ottawa. She's co-author of Indianomix: Making Sense of Modern India (Random House 2012).