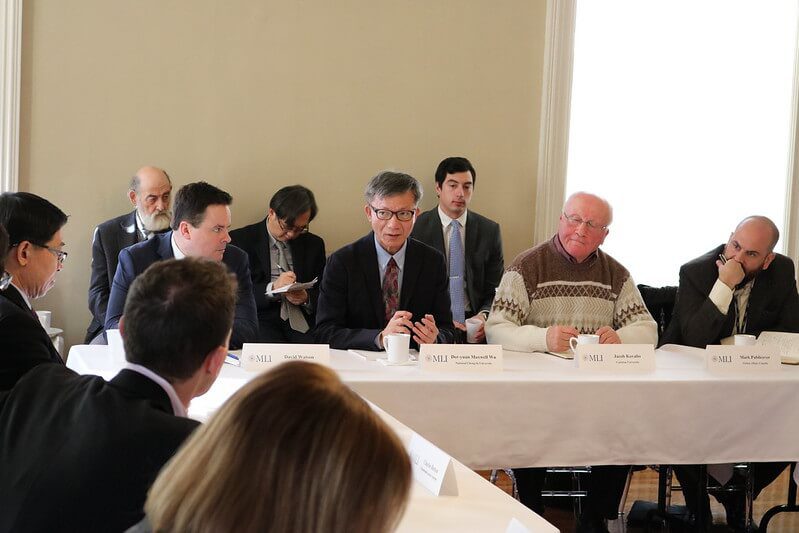 On January 29, 2020, the Macdonald-Laurier Institute hosted an important roundtable discussion on the recent national elections in Taiwan.
These elections saw President Tsai Ing-Wen returned to power in a landslide victory that signaled resilience against China's coercive efforts and influence activities. Winning more than 8 million votes, President Tsai's victory has been perceived as a rebuke of China's attempts to intimidate and influence Taiwan.
With growing concerns in Canada regarding China's influence on our politics and society, lessons from countries like Taiwan in terms of dealing with China's influence can provide invaluable insight. With that in mind, enhanced relations between Taiwan and Canada could improve our own ability to confront China's attempts to infiltrate and influence.
Associate professor and MLI Senior Fellow Charles Burton, who travelled to Taiwan during this historic election, led a roundtable discussion shedding light on the election results and the implications for Taiwan, Canada, and the region more broadly.
Also in attendance at the event were election monitors and observers of the Taiwan elections.
A few photos from the event can be seen below. Our photo gallery can be found here.