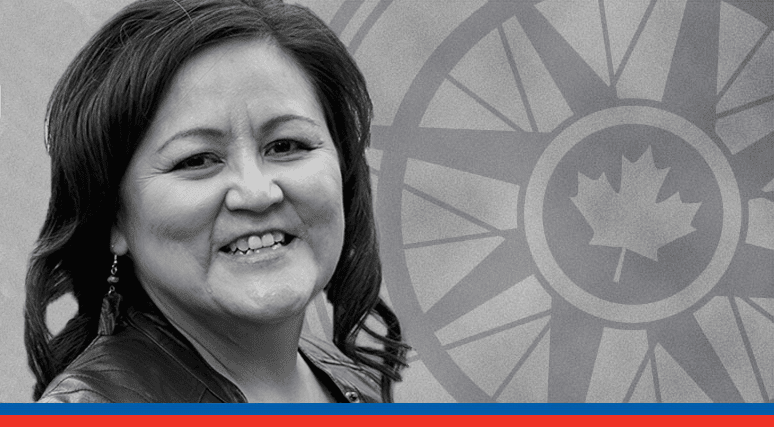 OTTAWA, ON (November 25, 2020): Indigenous leaders and entrepreneurs are on the frontline of economic reconciliation, often by way of securing meaningful partnerships for their communities in the natural resource economy.
In the latest edition of MLI's Straight Talk, Karen Ogen-Toews, CEO of the First Nations LNG Alliance, discusses the future of Indigenous engagement in the energy economy. This publication is based on a transcript of a recent episode of Pod Bless Canada with MLI Munk Senior Fellow Ken Coates and Ogen-Toews.
Throughout the conversation, Coates and Ogen-Toews discuss the Indigenous engagement strategy on energy projects, how the Wet'suwet'en community came to support the Coastal GasLink pipeline, and the challenges their elected council face in light of the affirmation agreement.
As Ogen-Toews notes, "For now, as we speak, the province and Canada are having discussions regarding the affirmation agreement. What's happening here is that Canada and BC are leaving out the elected council. I don't know how they are moving forward.
"They are treaty-like negotiations and I don't know how they are getting away with it. There is more to come as far as I'm concerned."
Ogen-Toews and Coates go on to discuss the persistent gap in the understanding of economic reconciliation within Canadian and Indigenous society. As Ogen-Toews notes, "not a lot of people know about our history and what the term economic reconciliation means and how we want to make sure that it is implemented in a way where we can say we've done our job. To this day I continue to give talks about what economic reconciliation is and how meaningful it needs to be on the ground."
Throughout the conversation, Ogen-Toews discusses a wide range of topics including:
United Nations Declaration on the Rights of Indigenous Peoples
The First Nations LNG Alliance
The engagement process behind the Coastal GasLink pipeline
The challenges the Wet'suwet'en community now faces, and more.
Speaking of how Canadians can support Indigenous engagement in the energy economy, Ogen-Toews explains that "we must ensure that we are being inclusive with all of our people no matter what position they hold within their communities because we are all Wet'suwet'en at the end of the day and we all have to live with each other within our territories and we have to co-exist."
To read the full Straight Talk Q&A, click here.
***
Karen Ogen-Toews is the CEO of the First Nations LNG Alliance, a society of First Nations in support of responsible LNG development in BC – with a priority on the environment, and on First Nations consultation and engagement. Karen brings extensive experience to her role, having served as elected Chief of the Wet'suwet'en First Nation for six years. She currently is an elected council member for that nation, holding the portfolios of Natural Resources, and Energy & Economic Development.
For more information, media are invited to contact:
Brett Byers
Communications and Digital Media Manager
613-482-8327 x105
brett.byers@macdonaldlaurier.ca