Chrystia Freeland and Frank Buckley will debate whether income inequality in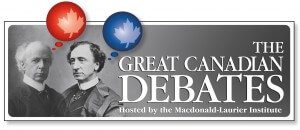 Canada is a problem in the first Great Canadian Debate event of 2015
OTTAWA, March 17, 2015 – The first entry in the Macdonald-Laurier Institute's 2015 Great Canadian Debates schedule is fast approaching.
On March 31, 2015, Member of Parliament Chrystia Freeland and George Mason professor Frank Buckley will square off over the resolution: "Canadians Should Stop Worrying About Income Inequality".
Freeland will be arguing against, while Buckley will be arguing in favour.
The event will be moderated by Peter Milliken, former speaker of the House of Commons.
Where: The Canadian War Museum, 1 Vimy Pl, Ottawa, ON
What: Part one of MLI's 2015 Great Canadian Debates schedule
When: March 31, 2015
Who: Chrystia Freeland and Frank Buckley
This is the first debate in the 2015 series.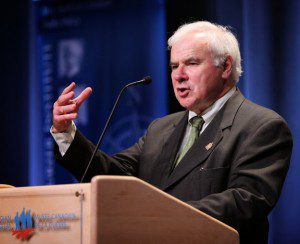 On April 29, Ken Coates and Lloyd Axworthy will debate the proposition that too many Canadian kids are going to universities. On May 26, Andrew Coyne and John Pepall will debate whether Canada's democracy is in crisis.
For more information on this debate and others, click here.
***
The Macdonald-Laurier Institute is the only non-partisan, independent national public policy think tank in Ottawa focusing on the full range of issues that fall under the jurisdiction of the federal government. Join us in 2015 as we celebrate our 5th anniversary.
If you are a reporter interested in covering the debates, please contact Mark Brownlee, communications manager, at 613-482-8327 x105 or email at mark.brownlee@macdonaldlaurier.ca.