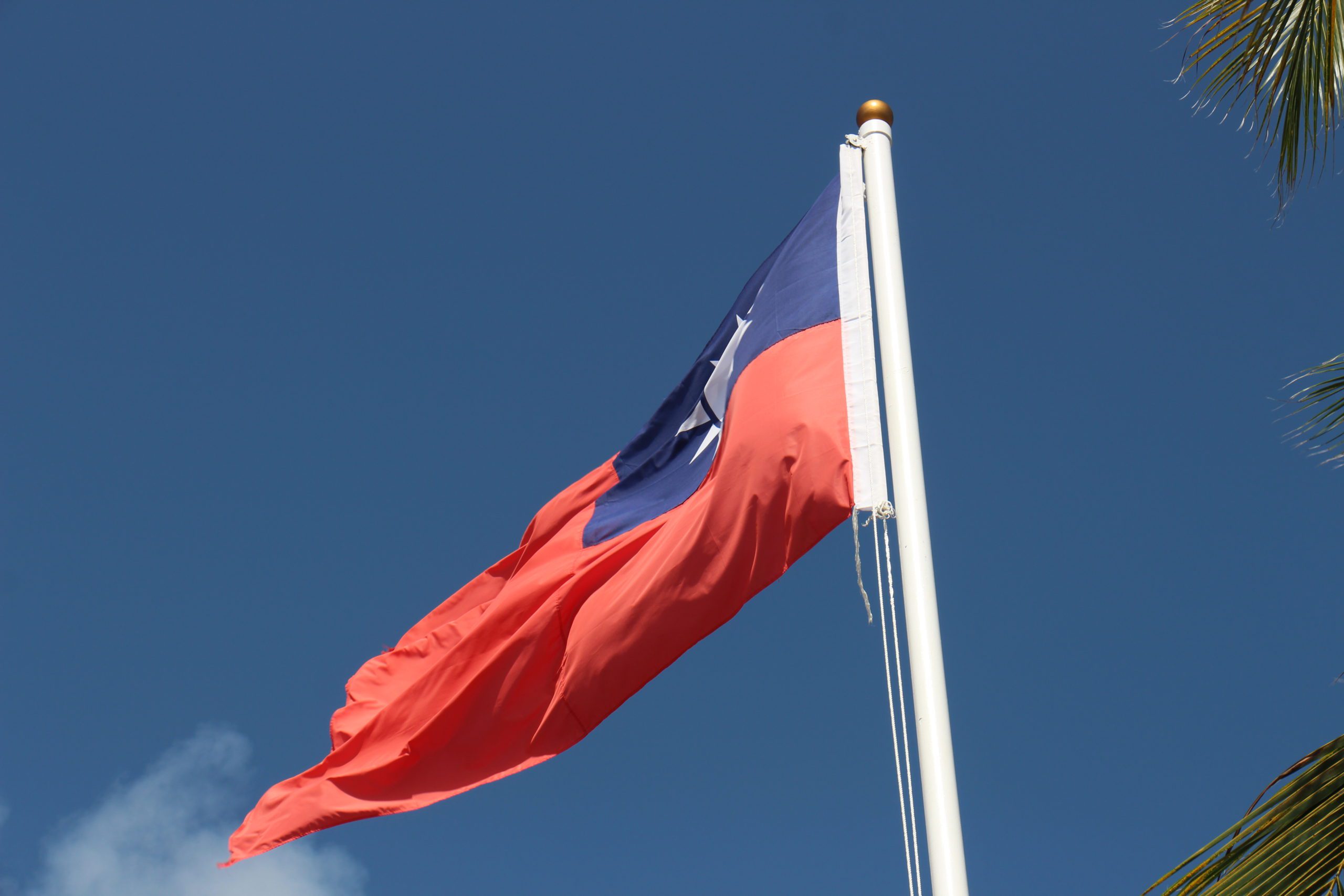 This article originally appeared in the Japan Times.
By Stephen Nagy, June 17, 2022
At the Shangri-La Dialogue last weekend, Chinese Defense Minister Wei Fenghe fiercely defended mainland China's position that Taiwan represents an inalienable part of the People's Republic of China.
The People's Liberation Army, he said, would do whatever it takes to unify with Taiwan and to resist any forces (read: the U.S. and its allies) that would try to promote Taiwan's secession from the mainland.
This position is firmly wedded to Beijing's interpretation of the so-called "One China" policy that was laid out in the 1972 Shanghai Communique. It is inflexible, dogmatic and dated. It does not reflect the critical role Taiwan plays as a global public good.
First, what happens to Taiwan is no longer just something that matters to Beijing and Taipei. Friction in the relationship let alone a conflict would be disruptive at two levels, sea lanes of communication and second in terms of technology supply chains.
The sea lanes that connect the South China Sea to the East China Sea flow in and around Taiwan by some estimates are responsible for at least $5 trillion in imports and exports per year.
They also represent the critical transport corridors for energy resources that fuel the second (China), third (Japan) and tenth (South Korea) largest economies on the planet.
An incredible amount of trade and energy resources that flow through sea lanes is centered around Taiwan's geographic location in the Indo-Pacific, which impacts global trade. As a result, the global community has an existential interest in ensuring that Taiwan and the cross-state region remains peaceful and stable. This means governance by international law.
Second, the global community needs to consider where Taiwan fits within the global supply chains. Here, Taiwan plays a critical role in technology supply chains. The Taiwanese Semiconductor Manufacturing Company occupies a leading and dominant role in producing dual-use semiconductors that are found in iPhones and iPads, as well as Japanese, Korean and German vehicles and jet fighters.
In short, Taiwan and the high-tech products that it produces are a global commodity that keeps our global economy moving.
The island's pivotal and irreplaceable position in trade in technology transforms Taiwan into a global public good with the world community having vested interests in its fate. This means that what happens to Taiwan is not just a matter between Taipei and Beijing. Rather, it is a global issue that has global stakeholders in mind.
Recognizing Taiwan as a global public good does not mean deviating away from the "One China" policy. In fact, Japan, the U.S., the E.U., and mostly recently South Korea, have stressed that Taiwan is a critical concern for these stakeholders, and they support the status quo.
For example in March 2021, Japan and the U.S. released a joint statement referring to peace and stability across the Taiwan Strait during then-Prime Minister Yoshihide Suga's visit to Washington.
The Japanese fought hard for that statement. They didn't want to just focus on security. They wanted to focus on how peace and stability is critical for the Japanese economy and how it's related to the Taiwan Strait issue being resolved peacefully.
The Suga-Biden explicit statement was reiterated at the Group of Seven Summit in the U.K., it was reiterated at NATO and it's been reiterated by "Quad" leaders at the recent summit in Tokyo. Joining the chorus, the new South Korean president, Yoon Suk-yeol, referred to the importance of Taiwan as well.
What is clear is that the communication involving Taiwan has been about supporting the status quo, not moving away from the "One China" policy. This communication includes not supporting a Taiwan separatist movement and highlighting that friends of Taipei won't come to its aid if it declares independence unilaterally.
At the same time, the communication has been explicit both in public and behind doors, that countries will not stand by a forced reunification of Taiwan.
As Taiwan is recognized as a global public good, are there possibilities to ensure that the status quo remains intact?
Based on President Xi Jinping and Gen. Wei's comments and the sentiments of the Chinese public, the potential for a nonaggression pact or peace treaty is unlikely at this time. Notwithstanding, there are many creative ways that we can think about ensuring that the status quo remains for the near- and long-term future.
There are opportunities for third parties to begin to talk about the status quo in different ways that can bolster bilateral relations and stress the importance of cross-strait trade through confidence building measures.
Countries like Japan, South Korea, India, as well as Southeast Asian and European countries, have an important role. They need to talk about the cross-strait relations not from the political standpoint but from the position that Taiwan and cross-strait relations are a global public good that must be cherished, invested in and protected from politicization.
Dialogue could focus on managing sea lanes and resilience in technology supply chains. This could include selective diversification to other zones of production and multilateral guarantees that technology supply chains would not be weaponized or monopolized.
This initiative may borrow from the OPEC model by agreeing to coordinate and unify the technology supply chain policies of its member countries. The aim would be to ensure the stabilization of markets associated with critical technologies such as semiconductors to secure an efficient, economic and regular supply of critical technologies to businesses, a steady income to producers and a fair return on capital for those investing in the technology supply chain industry.
It is also important for us to focus on the U.S.'s position on Taiwan. The Biden administration's comments in Tokyo were consistent with the U.S.' "One China" policy over the past 40 years.
In a sense, Joe Biden only answered the hypothetical question: If there was a forced reunification with Taiwan, would the U.S. come to the aid of Taiwan. And the answer to that was "yes."
The flip side of that question is whether the U.S. would come to Taiwan's defense if it declared independence unilaterally. There was no answer to that question, because the question wasn't posed.
Here, the U.S. as well as other countries need to send the strongest of signals to Taipei that a unilateral declaration of independence would not be supported, that it would be fundamentally destabilizing to current relationships and it would raise questions to how the Taiwanese Protection Act would be interpreted moving forward.
Former Prime Minister Shinzo Abe's statement in November 2021 that a Taiwan contingency (attack on Taiwan) is something that directly affects Japan and that Tokyo and Washington would respond accordingly is a useful place to begin communicating that Taiwan is a global public good. This needs to be paired with an equally forceful statement to Taipei that deviation from the status quo is unequivocally not supported.
Stephen Nagy is a senior associate professor at the International Christian University in Tokyo, a Senior Fellow at the Macdonald Laurier Institute, a fellow at the Canadian Global Affairs Institute and a visiting fellow with the Japan Institute for International Affairs.