Writing in the Globe and Mail, Macdonald-Laurier Institute Managing Director Brian Lee Crowley urges Canadians to ignore the narrative that says Aboriginal Canadians are opposed to natural resource development.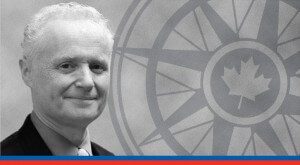 "The reality on the ground is that a new modus vivendi is gradually emerging and Aboriginal Canada is enjoying unprecedented economic and social progress as a result, with more to come", Crowley writes.
By Brian Lee Crowley, May 15, 2015
What a brave new natural resource world it is that has such players in it.
What else but the Bard's Tempest could possibly be brought to mind by the storm of consternation and controversy surrounding the decision by one BC First Nation to turn down more than $1 billion for their agreement to a liquefied natural gas project on their territory?
Is that tempest justified? If the media narrative around the decision were correct, the answer is probably yes. According to that account, yet another First Nation has refused a hugely generous benefits package in order to indulge their environmental and anti-development hobby horses. If this kind of behaviour is allowed to continue, it will spell the end of new natural resource investment in Canada. That investment, already made nervous by Canada's high costs, ponderous regulatory apparatus and politicized decision-making, was already close to concluding that Canada doesn't want to develop its resources and going elsewhere. Adding unreasonable and capricious Aboriginal demands to the mix is simply the straw that will break the camel's back.
There is, however, a different narrative which leads to very different conclusions.
In that narrative, natural resource development in BC, Ground Zero for Aboriginal muscle-flexing, is in rude health. According to a just-released report by ResourceWorks, a BC-based group that supports responsible development of the province's natural wealth, "Resource development in British Columbia has proceeded at an historic pace in recent years. This boom has been facilitated by unprecedented co-operation between the resource industry and First Nations."
Sure there have been stumbling blocks. But what could we expect as First Nations, governments and project proponents gingerly feel their way to understanding Aboriginal power and influence over resource development, especially after the 1982 constitutional reforms and many judicial decisions have given new life to Aboriginal rights and authority? The reality on the ground is that a new modus vivendi is gradually emerging and Aboriginal Canada is enjoying unprecedented economic and social progress as a result, with more to come. Soon several Aboriginal development corporations will boldly shoulder their way into the 100 largest companies in Canada. You cannot achieve such progress by being anti-development.
Decisions like turning down proposed benefits worth $1.14 billion to sign on for the Pacific NorthWest LNG project (PNW), however, are what get the media attention. That's perfectly understandable. The stakes for BC in the LNG file are huge. PNW, promoted by a consortium led by Malaysia's Petronas, is widely seen as one of the LNG proposals with the best chance of making it to the finish line and thereby unlocking an industry that to date has remained more hypothetical than real. The Lax Kw'alaams decision in the minds of many means that project, and possibly BC's hopes for a big new industry, have gone out forever with the last tide.
I beg to differ. If we learn just one thing from the new empowerment of Aboriginal people, it is that they will use that power in their interests and negotiating successfully with them means spending a lot of time listening and learning what those interests are.
Those who have concluded from the Lax Kw'alaams decision on PNW that they are dealing with a people implacably opposed to development and who happen to occupy a strategic geographical position on the west coast missed a different recent announcement by the community. The Lax Kw'alaams have endorsed the Eagle Spirit oil pipeline proposal to bring Alberta oil to the west coast through their territory. Oil has proved a much harder sell than natural gas to west coast First Nations. This announcement therefore cannot be the work of those who oppose development in principle. So why did they turn down PNW?
Now we get to the crux of the matter: they didn't.  What the Lax Kw'alaams actually said was they did not oppose LNG development, but they could not accept, even with a $1.14 billion sweetener, the placing of the plant itself on Lelu Island, for environmental and cultural reasons. The subtext is that they will endorse a project that respects their requirements and they have given clear indications to the proponents what work remains to be done to win their assent.
The evidence is that many Aboriginal people and communities, including the Lax Kw'alaams, want reasoned development. They need to be clear and consistent in articulating what they want, and governments and project proponents need to get used to the idea that there will be no substitute for respectfully involving Aboriginal communities in project planning from the earliest concept stage. The PNW decision is just the latest proof that we all have work to do to get there, but get there we will, despite the hiccups along the way.
Brian Lee Crowley (twitter.com/brianleecrowley) is the Managing Director of the Macdonald-Laurier Institute, an independent non-partisan public policy think tank in Ottawa: www.macdonaldlaurier.ca.