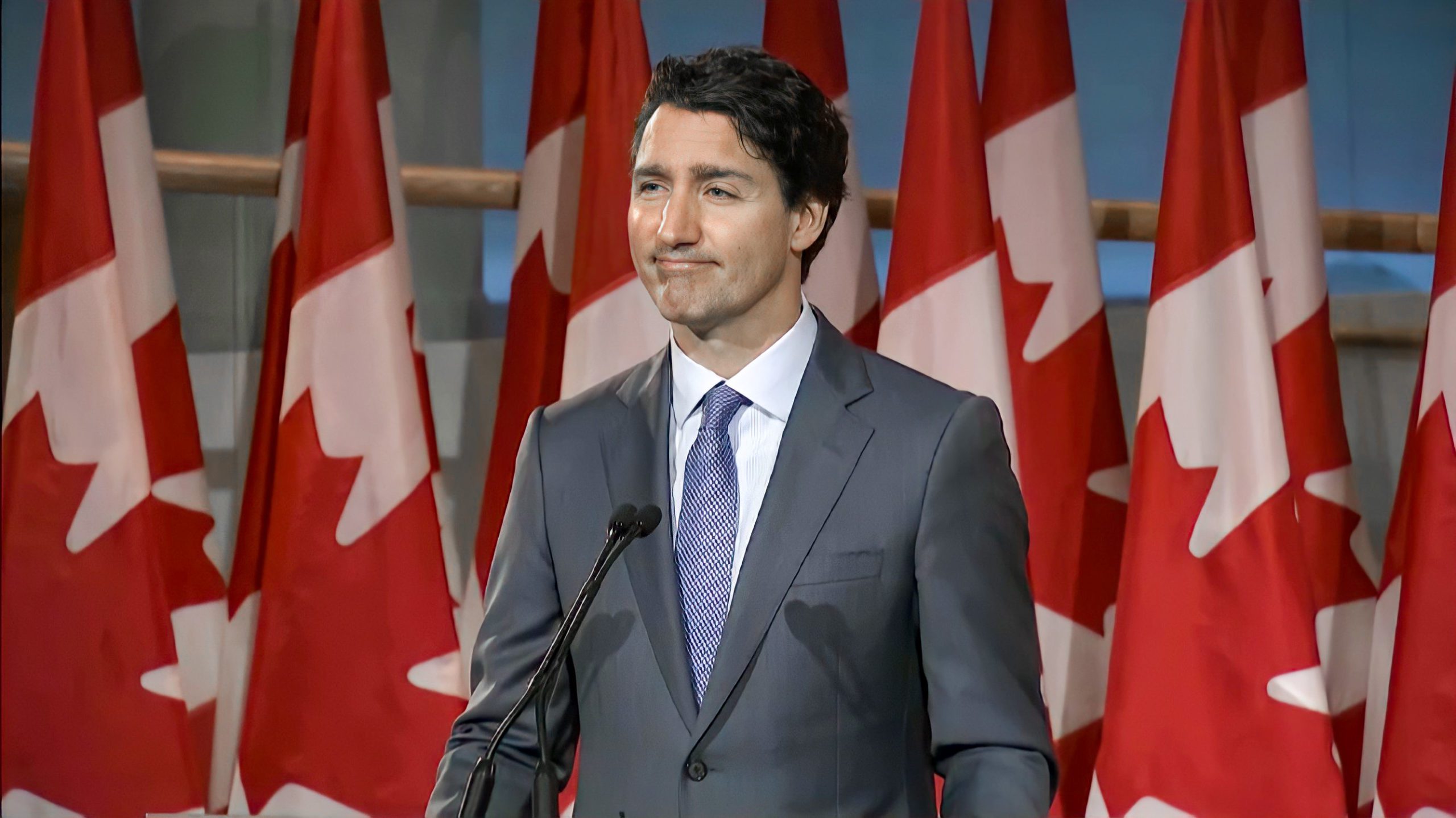 This article originally appeared in the Toronto Sun.
By Jamil Jivani, August 23, 2022
Canada's federal government is investigating an anti-racism consultant they've paid over a hundred thousand dollars. Why? It turns out Trudeau's expert on anti-racism has said some things that are considered… racist.
It sounds ridiculous. But it's true.
Federal minister for diversity and inclusion (yes, Canada has a minister with such a title) Ahmed Hussen says he asked the Department of Canadian Heritage to "look closely at the situation" after it was revealed a senior consultant with the Community Media Advocacy Centre (CMAC) has made comments that Canada's special envoy on antisemitism, Irwin Cotler, has described as "beyond the pale."
Journalist Jonathan Kay has shared screenshots of tweets from an account with CMAC consultant Laith Marouf's photo and name. One tweet reads, "You know all those loud mouthed bags of human feces, aka the Jewish White Supremacists; when we liberate Palestine and they have to go back to where they come from, they will return to being low voiced bitches of thier (sic) Christian/Secular White Supremacist Masters."
Meet Laith Marouf, one of Canada's most vile antisemites. The 🇨🇦 government gave him a $133,000 grant to build an "anti-racism strategy" for Canadian broadcasting. That's like paying Jack the Ripper to run a women's shelter. Top officials must take responsibility and resign. https://t.co/Pd2n3HMes4 pic.twitter.com/mW7XOPre7K

— Hillel Neuer (@HillelNeuer) August 19, 2022
A second screenshot appears to show Marouf commenting on Canada, Justin Trudeau, and Cotler: "The Jewish White Supremacist Summit hosted by Apartheid Canada PM @JustinTrudeau, was the brain-child of @IrwinCotler the Grand Wizard of Zionism in this Colony."
Something is deeply rotten in @CdnHeritage. A drooling antisemite & Assadist gets a contract to instruct the CRTC in "antiracism" and nobody notices? https://t.co/o3s2Jmyujp

— Terry Glavin 格立文 (@TerryGlavin) August 19, 2022
According to a report from The Canadian Press, Marouf stated through his lawyer that he "does not harbour any animus toward the Jewish faith as a collective group." But it's hard to imagine any rationalization from Marouf or his lawyer explaining away what looks to be a pattern of harsh, disturbing language. Additional screenshots continue to circulate online.
astounding—even by the low standards set by all the various other grifters, hysterics, & haters paid out by Ottawa's various "anti-racism" slush funds: The same guy ranting about how Jews are "bags of feces" was hired by @CdnHeritage to train Cdn broadcasters in "anti-racism"… https://t.co/9OeihgNQ5n pic.twitter.com/FjWRLjU8xY

— Jonathan Kay (@jonkay) August 12, 2022
It's unknown how long Canadian Heritage's investigation might take, or if the Trudeau Liberals are reconsidering their relationship with CMAC, which is currently scheduled to continue events across the country focused on "building an anti-racism strategy for Canadian broadcasting." Their next event is on September 17 in Calgary.
But, at this point, it's clear that the federal government's contract with CMAC should be cancelled and the six figure sum paid out should be returned. Continuing to partner with CMAC would be an insult to Canadians genuinely concerned with racism. And Minister Hussen should make public the findings of his Canadian Heritage's review.
Canadians ought to be concerned about what this reveals about our country. We are now at a point where Canadian government officials may not even be able to recognize racism when it's right in front of their eyes, despite the fact that they talk about racism now more than ever before.
Trudeau Liberals have spilled tons of ink and spent tons of tax-payer dollars to call Canada a racist country. The federal government's Anti-Racism Strategy is over 6,000 words, including many terms that you'd find in a graduate school seminar: intersectionality, systemic, institutional, racialization, social participation.
Like others who claim to be progressive, Trudeau Liberals have been so busy making racism complicated, that they've forgotten that calling out racism is actually straightforward. There's no need to concern ourselves with ivory tower ideas like microaggressions or critical race theory.
It should be simple, and it used to be. Before political correctness made it difficult for Canadians to have honest conversations with one another, most of us agreed that if you hate people because of what they look like or where they're from, you're a racist.
Officials in Ottawa may have missed Marouf's comments in their vetting process because, for Canada's Liberal government, anti-racism is about optics, not substance. They could have been satisfied by CMAC's use of progressive buzzwords, then failed to dig into the true beliefs of people affiliated with the organization. Such an oversight would be on-brand for a Prime Minister who struggles to back up his virtue signalling with honest conviction.
This lack of judgment from government officials is yet another reason Canadians should be concerned about the Trudeau administration's power grabs. Citing the need to stop hate speech and racism, Trudeau Liberals are working diligently to expand their regulatory power over what Canadians can say online through censorship legislation like Bill C-11, which is now in the Senate.
But it's clear that our federal government is relying on flawed so-called experts to determine what constitutes hate speech and racism. In fact, some of the federal government's so-called experts may very well be hateful and racist themselves.
It would be nice to see some humility from a Prime Minister who is so focused on accumulating power that he's fumbling on his own anti-racism strategy. Canada's Liberal government continues to ask for us to trust them with more control over our lives, while giving us countless reasons to be skeptical of everything they say.
Jamil Jivani is a Senior Fellow at the Macdonald-Laurier Institute and President of the Canada Strong & Free Network.