Coates outlines how resource revenue sharing, infrastructure development and entrepreneurship can help Aboriginal communities prosper
OTTAWA, May 14, 2015 – For too long, the prosperity of Aboriginal Canadians has lagged behind the rest of the country. But now, that's changing.
In a new commentary for the Macdonald-Laurier Institute, Senior Fellow Ken Coates maps out the next steps for improving Aboriginal communities.
The commentary is based on testimony Coates delivered before the Senate Standing Committee on Aboriginal Peoples on April 21, 2015.
To read the full commentary, click here.
Coates says it starts with setting a level of expectations for the conditions on Aboriginal reserves. Many of them are located in remote areas of the country and do not have enough resources to pay for roads and other assets on their own.
"We do not have uniform national standards for the basic infrastructure in our communities", Coates says. "We do not seem to have trouble with the idea that an isolated community should struggle with water and should not have proper Internet access".
Coates says it's time for a "national debate" about who pays for this infrastructure, whether it be First Nations, provincial/territorial or federal governments.
Coates also addresses several other topics, including:
The benefits of resource revenue sharing: Coates shows how resource revenue sharing arrangements between development companies and Aboriginal groups are changing the game for First Nations and other Indigenous communities. This would supplement other initiatives, such as Aboriginal entrepreneurship and investment.
Problems with the Indian Act: Coates says the legislation that governs many Aboriginals is "paternalistic, colonial, outdated and irrelevant". "We can and should think about a radical restructuring of our relationships that recognizes Aboriginal communities as separate governments", he says.
Bringing prosperity to the poorest First Nations communities: Many Aboriginal groups are looking at ways to pool their resources. Coates praises the example of the Inuit and James Bay Cree in northern Quebec. They have regional economic development corporations which are investing in multiple communities.
Coates says these are just some of the ways Aboriginal communities are changing the conversation about Indigenous development. But, he adds, they will need support from parliamentarians.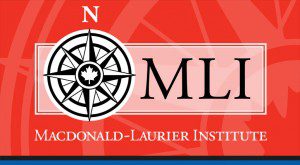 "We are seeing changes because of what is already there, but what are the next dramatic steps?" he asks. "Quite frankly, the people that are talking about royalty revenue sharing, taxation regimes and Aboriginal equity need to know there is parliamentary support".
***
Ken Coates is a Senior Fellow with the Macdonald-Laurier Institute and Canada Research Chair in Regional Innovation in the Johnson-Shoyama Graduate School of Public Policy at the University of Saskatchewan.
The Macdonald-Laurier Institute is the only non-partisan, independent national public policy think tank in Ottawa focusing on the full range of issues that fall under the jurisdiction of the federal government. Join us in 2015 as we celebrate our 5th anniversary.
For more information or to arrange an interview with Ken Coates, please contact Mark Brownlee, communications manager, at 613-482-8327 x105 or email at mark.brownlee@macdonaldlaurier.ca.