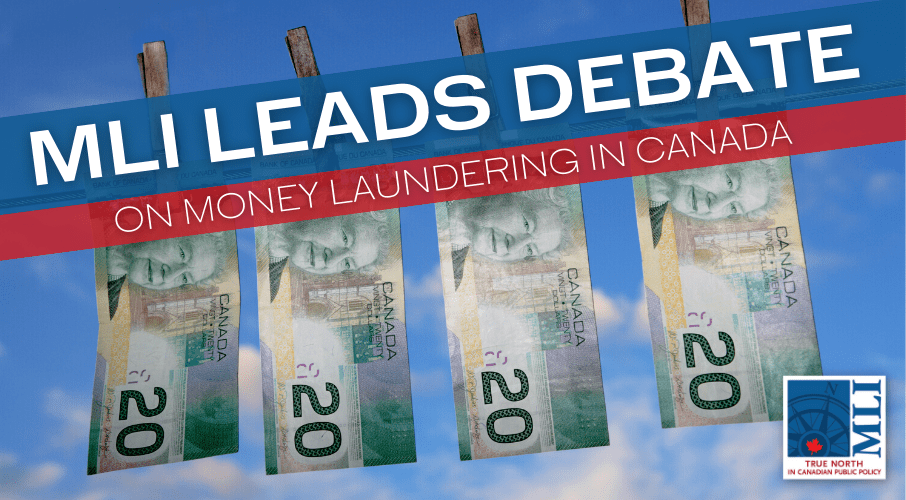 OTTAWA, ON (June 23, 2022): The release of the Cullen Commission Report marks a watershed for how money laundering is addressed in British Columbia and Canada more broadly. Many of Cullen's findings and recommendations drew from the ground-breaking work of MLI experts, particularly Munk Senior Fellow Christian Leuprecht.
For many years, Leuprecht has been warning that Canada has a major blind spot when it comes to money laundering – a crime that contributes to a wide array of other problems ranging from organized crime to the opioid crisis, to corruption, gun violence, high property prices, malign foreign influence, and more.
Indeed, he is one of Canada's loudest voices in warning that our country is "one of the most attractive places in the world for money laundering, both because our privacy laws are very strong and our investigative powers are very weak." In 2019, Leuprecht authored a well-received MLI paper discussing the nature of the money laundering challenge and how Canada can start fixing it.
Leuprecht – alongside co-authors Jeff Simser, Arthur Cockfield, Garry Clement – submitted an in-depth report and provided testimony to the Commission that were substantial in terms of their impact on the final Cullen Report. The Commission's analysis heavily echoes what was featured in the "Leuprecht Report," sharing findings, recommendations, and observations that were submitted by the authors.
For instance, the Commission's recommendation that BC establish its own Financial Intelligence and Investigation Unit (FIIU), as well as the scope and nature of what a provincial financial enforcement agency ought to look like, were drawn directly from Leuprecht et al. As the Cullen Report states:
The FIIU proposal is substantially similar to the proposal made in a report prepared for the Commission by Christian Leuprecht, Jeff Simser, Arthur Cockfield, and Garry Clement.
The Commission also found cause for heavy criticism of FINTRAC, noting its failure to successfully tackle money laundering with specific reference to how few actions FINTRAC takes when compared to the many reports it receives from reporting entities. This finding was also drawn from Leuprecht's contributions:
A second challenge faced by law enforcement is the effectiveness of FINTRAC in producing timely, actionable intelligence for use by investigators. Christian Leuprecht, an internationally renowned money laundering expert and lead author of the Leuprecht Report, testified that FINTRAC is a 'very good entity that is very good at watching things and observing things, but there's relatively little that it can actually do with what is provided'.

…

Christian Leuprecht and his co-panellists gave evidence that much of the intelligence provided by FINTRAC to law enforcement agencies is often nothing more than information concerning specific transactions and is not connected to other suspicious activity or otherwise accompanied by any explanation about what is happening from a money laundering perspective.
One of the challenges in addressing money laundering is the requisite level of training for investigators. The Cullen Report also drew from Leuprecht's work in identifying this challenge and proposing a remedy:
The Leuprecht Report suggests that it is unreasonable to expect even the most highly trained investigator to become an expert in all of these areas, which underscores the need for a multidisciplinary team comprised of legal experts, forensic accountants, computer specialists, and others to investigate money laundering activity. It also suggests that law enforcement bodies must make better use of experts in the private sector to gain a more complete understanding of complex money laundering schemes.

…

Professor Leuprecht testified that the investigation of sophisticated money laundering activity is 'not something a regular investigator in a law enforcement agency or your regular sort of prosecutor can pick up. It requires very particular skill sets.'
MLI's experts have been warning about the dangers posed by money laundering in Canada for nearly a decade. The Cullen Commission Report affirms the analysis and scholarship of our experts, highlighting the importance of implementing the kinds of serious policy solutions that one expects from MLI.
For more information, media are invited to contact:
Brett Byers
Communications and Digital Media Manager
613-482-8327 x105
brett.byers@macdonaldlaurier.ca