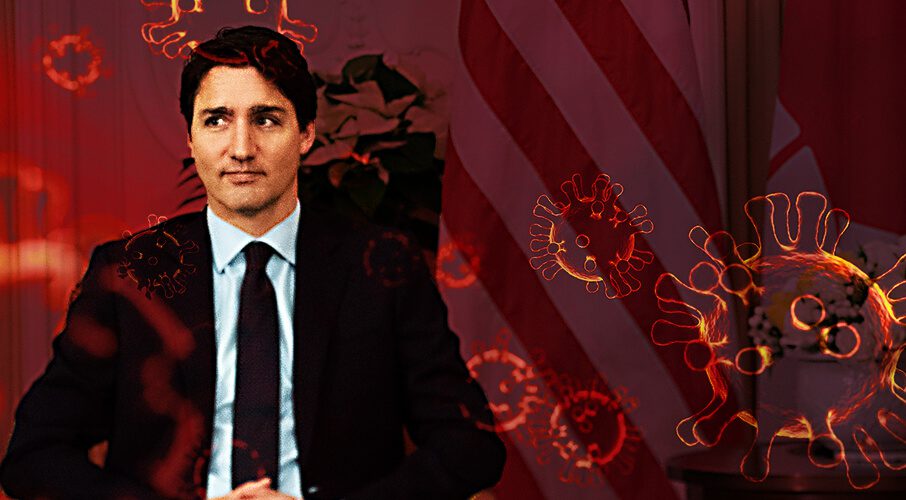 Canadian governments, at all levels, must take responsibility for their inept procurement and distribution processes in their health systems, write Nigel Rawson and John Adams.
By Nigel Rawson and John Adams, February 17, 2021
The COVID-19 pandemic has cost lives and caused much fear in Canada. Outside Canada, biopharmaceutical industry, academic and government scientists working together have developed effective vaccines to protect against the virus in record time. But Canada lags most other industrialized countries in producing and receiving vaccines. Why?
Could it be that Canada only constitutes 2 percent of the world market for pharmaceuticals? Is it related to the lack of collaboration that biopharmaceutical companies have received from Canadian federal governments over several decades?
One indicator of the enthusiasm of developers in launching a medicine is their investment in pursuing clinical trials in a country. This is especially relevant for pivotal, late-stage, large-scale trials. Not only are these expensive but they bring an ethical obligation under the Declaration of Helsinki to "make provisions for post-trial access for all participants who still need an intervention identified as beneficial in the trial."
What about clinical trials of COVID-19 therapies and vaccines?
The ClinicalTrials.gov database of studies conducted worldwide, which is maintained by the US National Library of Medicine, lists 625 interventional trials of therapies intended to treat COVID-19 or vaccines designed to protect against the virus posted in the year between February 1, 2020 and January 31, 2021.
Biopharmaceutical developers provide all or some funding for all 625 trials. For 392 trials (63 percent), a company is the sole funder and, for a further 117 (19 percent), a company is the lead funder supported by another organization – thus, the primary funder of 81 percent of the trials is a manufacturer. Only 116 trials (19 percent) have a non-industry principal funder.
Two-thirds of the trials are ongoing and 21 percent are apparently active but "not yet recruiting." Only 48 (eight percent) have been completed, while 35 (six percent) have been withdrawn, suspended or are no longer available.
The majority of the trials (86 percent) are testing treatments for COVID-19. Most of these treatments are therapies for other diseases which are being tested to see if they can be re-purposed to treat COVID-19. They include remdesivir and hydroxychloroquine.
Ninety of the trials are testing vaccines. Some are evaluating existing vaccines, but most are testing newly developed products, including candidates from Pfizer/BioNTech, Moderna, AstraZeneca, Johnson and Johnson, Novavax, the Russian Gamaleya National Centre (Sputnik V), and Curevac. The 90 trials have test sites in 40 countries on six continents. The countries with the largest numbers of trials are the United States (24), China (11), Japan (8), Germany (8) and Belgium (7). All the other countries have five or fewer trials.
What about Canada?
Twenty-six of the 625 trials (four percent) involve Canada, of which 19 are industry-led. Only 10 trials, less than 2 percent, are being performed by Canadian-based companies. The other nine are being carried out by companies based outside Canada – the only relation with this country is that they include a Canadian test site.
The seven remaining trials have an academic or health care institution (six Canadian and one American) as the lead funder. All seven are at least partly funded by a biopharmaceutical company.
Only five of the industry-led Canadian trials are testing a vaccine, all but one of which are early phase studies. Two trials are evaluating the vaccine developed by Medicago, a subsidiary of a Japanese company, one is assessing an oral vaccine developed by Immunitor, a Thailand-based company, and another is testing a vaccine developed by Entos Pharmaceuticals in Edmonton. The final vaccine trial is the CanSino trial cancelled after the Chinese company or government withheld critical virus samples.
What can we conclude from these numbers?
First, the COVID trials data reconfirm that Canada does not have a major role in vaccine development. Our country does not even merit a walk-on extra role.
Second, we are seeing the results of federal and provincial governments' adversarial approach to dealing with the biopharmaceutical industry. For decades, governments have raised barriers against innovative medicines and vaccines such as bureaucratic and unreceptive health technology assessment processes and aggressive price negotiations, which do not deliver guaranteed coverage by government drug plans.
In July, Ottawa intends to add another obstacle when it changes the regulations of the Patented Medicine Prices Review Board (PMPRB) – the federal agency whose role is to ensure the prices for patented medicines are not excessive – that will further disincentivize drug and vaccine developers from launching new products in Canada. The objective of the changes is radical price reduction of new innovative technologies, even if it means Canadians' access to them is delayed for years or denied altogether. Ottawa is aware of the negative consequences the new rules will bring because it exempted COVID-19 vaccines and medicines from the PMPRB's regular scrutiny.
Canadians should not be surprised that their country is not a priority for vaccine makers, but they should be concerned about Ottawa's mismanagement of the vaccine procurement process. It is just one symptom of the long-standing negativity towards the biopharmaceutical industry. Canadian governments, at all levels, must take responsibility for their inept procurement and distribution processes in their health systems and recognize that the biopharmaceutical industry can bring both health and economic benefits to Canada if governments were collaborative.
Nigel Rawson is an independent researcher and affiliate scholar with the Canadian Health Policy Institute. John Adams, co-founder and CEO of Canadian PKU and Allied Disorders Inc., is volunteer board chair of the Best Medicines Coalition.