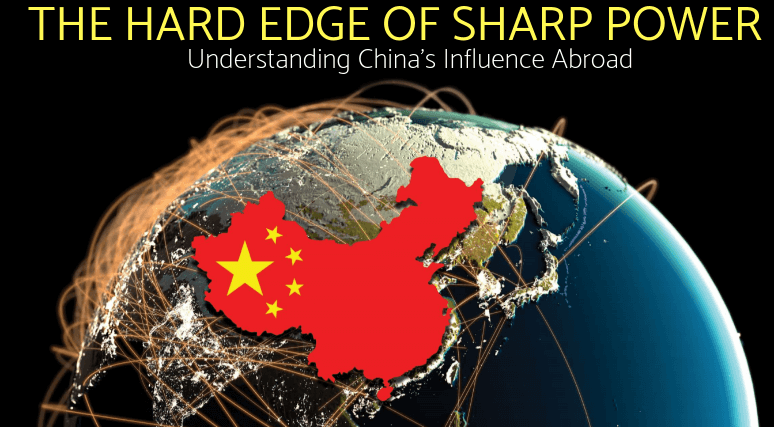 OTTAWA, ON (October 25, 2018): In recent years, China has invested billions of dollars in an effort to boost its visibility and improve its image abroad. However, unbeknownst to many Canadians, the Chinese Communist Party has expanded its efforts, and is now increasingly relying more on unsavoury influence operations that use co-optation, bribery, incentivization, disinformation, censorship, and other methods.
Defined as "sharp power," these sorts of activities are part of a strategy employed by authoritarian regimes to penetrate into the political, social, and economic systems of target countries in order to align them with authoritarian interests.
To address China's influence operations, we must first understand them. With that in mind, MLI has released a new report titled The Hard Edge of Sharp Power: Understanding China's Influence Operations Abroad.
Authored by J. Michael Cole, a Taipei-based security analyst and editor in chief of the Taiwan Sentinel, this paper examines the methods used by the Chinese Communist Party to influence countries like Canada and its allies, and what we should be doing to start defending ourselves.
"We are only in the beginning phase of understanding the nature and scope of China's sharp power challenge," writes Cole. "Simply put, we have failed to pay enough attention to China over the years, or believed, as many did, that engagement would eventually turn the regime into a more liberal, if not democratic, partner in global affairs."
Cole's paper is a wakeup call to political leaders in all parties who have been asleep at the wheel on China. Taking policy examples from other countries who are more aware of the threat posed by Beijing, Cole outlines a number of recommendations, including:
Update the legal system to target political warfare agents and activities
Strengthen foreign-investment screening mechanisms
Support measures to identify, track, and protect society against disinformation/ computational propaganda
Bolster conflict of interest laws for government officials
Increase cooperation among law-enforcement and intelligence agencies
Expand government communication programs to help educate the public on political warfare
Improve outreach to Chinese communities
The full report is available here.
Why is China targeting countries like Canada? Cole argues that some of the primary motivations of these influence operations are to promote Beijing's interests, export the "China Model" of government, increase the legitimacy of the Chinese government abroad, and in some cases, even support the Chinese military.
Rather than leaning on legitimate diplomatic tools such as "charm offensives," Cole highlights how the Communist Party's actions are not just designed to improve our perceptions of the People's Republic, but rather to erode the very nature of our democratic institutions.
"China has every right to use culture and a global media presence to increase its appeal and visibility worldwide," writes Cole, though he argues "it would be a mistake to confuse these soft power efforts with the political warfare operations of a regime that is revisionist, anti-democratic and, as some would argue, increasingly Orwellian."
"Therefore, while China's soft power is perfectly legitimate, its sharp power involves activities… [that] raise questions of ethics and often are incompatible with the values espoused by democratic societies."
Only by better understanding the ideology that lies at the heart of Beijing's influence operations can we address the challenges democratic societies face as they seek to respond to China's influence operations.
To learn more about Chinese influence operations and the threat that they pose, read the full report here.
***
J. Michael Cole is a Taipei-based senior fellow with the China Policy Institute, University of Nottingham, associate researcher with the French Centre for Research on Contemporary China, chief editor of Taiwan Sentinel, and assistant coordinator of the Forum 2000's China working group.
For more information please contact:
Brett Byers-Lane
Communications and Digital Media Manager
613-482-8327 x105
brett.byers-lane@macdonaldlaurier.ca