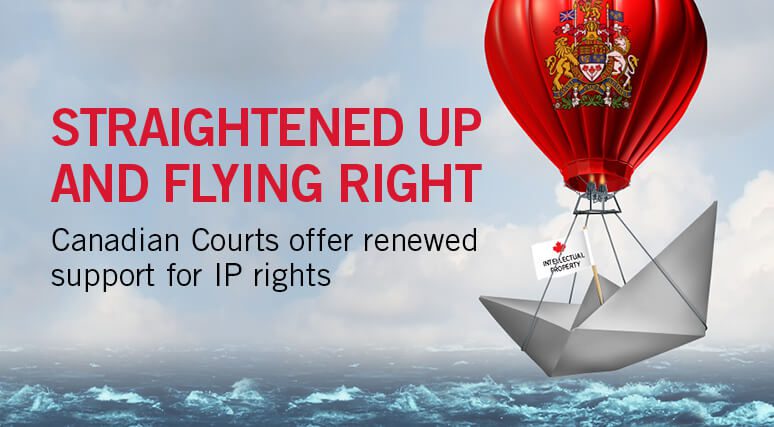 OTTAWA, ON (Jan. 31, 2018): Canadian courts, in particular the Supreme Court of Canada, have in recent years issued intellectual property (IP) judgments that were problematic, even erroneous, Munk Senior Fellow Richard Owens said today. This has led some observers to claim that there is a trend to the courts favouring users' rights over creators' rights.
These problematic decisions have had serious consequences, including invalidating patents on important drugs, and encouraging widespread copying of educational publications. They have suppressed innovation and removed billions of dollars from Canada's economy. But, as Owens' latest MLI paper makes clear, a series of more recent decisions has reaffirmed the courts' proper, strong defence for IP rights. The paper, released today and titled "Straightened Up and Flying Right: Canadian Courts Offer Renewed Support of IP Rights," is about the process of error and correction that we have seen in recent years.
"It has been suggested that the Supreme Court was leading a trend towards trendier IP policies, but the trend is very much towards more sound policies," Owens said. "Activist law professors might be able to gull Canadian legislators for a while, but the courts are more discerning."
"Straightened Up and Flying Right" looks at a number of troublesome past decisions and the reasons for them, and demonstrates the good will of courts to fix the problems they create through an examination of more recent decisions such as the Supreme Court cases of AstraZeneca and Equustek, and the Federal Court case of York University.
"Problems with IP sometimes arise from the mistaken perception of a need — and opportunity — to make policy," Owens said. "Let's hope we are in a new era in which Canadian courts will issue judgments friendly to IP in keeping with principle and precedent, less than reversal or repair. Our innovation economy demands it."
For more information media are invited to contact:
Cole Hogan
Communications Manager
613.482.8237 x105
cole.hogan@macdonaldlaurier.ca