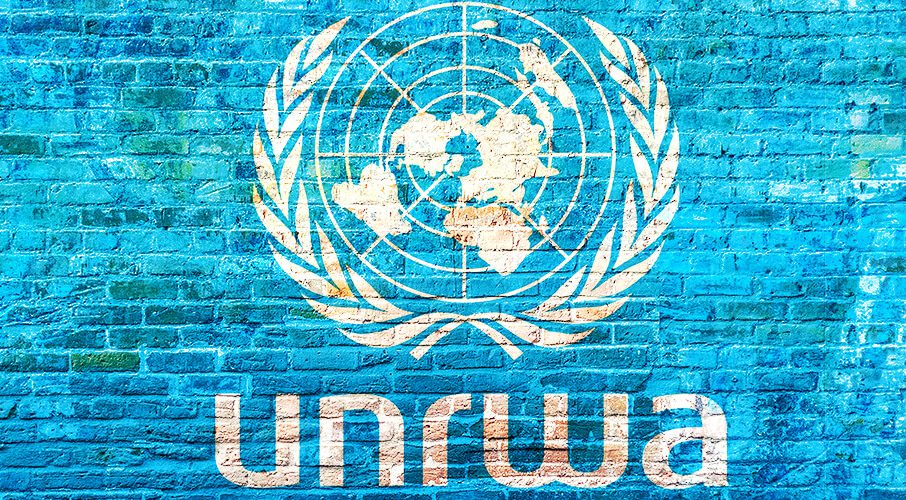 Canadian foreign aid must be based on its core values of democracy, accountable governance, peaceful pluralism and respect for diversity and human rights, writes Joe Adam George.
By Joe Adam George, March 15, 2021
Preventing terrorist attacks is one of the most significant challenges nation-states face today when it comes to securing their borders and maintaining peace and stability in highly volatile regions such as the Middle East and South Asia. It is against this backdrop that foreign aid has often been deployed by governments and policy-makers as a critical part of their counterterrorism policies.
While the intent to give foreign aid is characteristically noble, it's not uncommon to see foreign funds being abused and misused by unscrupulous recipient organizations and states to forward their own sinister agendas, most worryingly of which involve the promotion of terrorism and extremism.
According to an Israeli watchdog, the United Nations Relief Works Agency for Palestine and the Near East (UNRWA) – a United Nations agency supporting Palestinian refugees – produced a new series of education textbooks that contain incitement to violence and hatred against Israel, and also glorifies terrorism. A Grade 9 spelling exercise describes 'pieces of corpses' being dispersed throughout city streets. In another instance, Israel is firmly referred to as 'the Enemy' or 'the Occupation' and is erased from maps of the region.
The obvious problem with this kind of extremist teaching is that it makes it all the more difficult to achieve any form of peace in an already volatile region. Generations of innocent children are thereby radicalized not only with hatred towards Jews but also the misguided belief that the state of Israel doesn't have any legitimacy in the region.
What should concern Canadians the most, however, is that the Liberal government deemed it fit to pledge $90 million of taxpayer money to UNRWA, in addition to the $110 million it has already given since it restored aid to the controversial organization in 2016.
Despite UNRWA having committed a similar infraction in 2017, among other serious misdemeanors, the Trudeau government has largely chosen to look the other way, even though the US and several European countries cut funding to the organization. In 2019, UNRWA's senior management was accused of financial mismanagement, sexual misconduct and abuse of authority leading to further aid cuts.
For years, UNRWA has been riddled with accusations of promoting anti-Semitic propaganda, perpetuating the Palestinian refugee problem, and of having close links to Hamas, a violent terrorist group banned in Canada. Oddly though, the fact that an ostensibly neutral UN agency harbours such close ties to a terrorist organization is not good enough for Ottawa to pull the plug on funding UNRWA.
While it is welcome news that the Trudeau government has promised an investigation into the abuse of taxpayer funds by UNRWA, it still needs to suspend the funding right away until the investigation is complete.
This is not to suggest that we abandon innocent and needy Palestinians to the mercy of terrorist groups like Hamas. Rather, Canada must work with other stakeholders and donors such as the UN, US, UK, the European Union, and the Arab states to develop alternative long-term funding mechanisms that not only guarantee accountability and transparency, but more importantly, contribute towards creating a peaceful and stable environment in the region. Establishing local institutions and structures with the help of pro-peace Palestinian politicians and community leaders who represent the best interests of the Palestinian people is perhaps one such option.
There's no doubt UNRWA wields significant power in the region thanks to its lasting and deep political ties. Yet, given the duplicitous and partisan nature of its operations and multiple ethics violations, it's time Ottawa ceases funding a problematic organization and their malicious activities.
However, should the Trudeau government decide to continue funding UNRWA, it must first ensure that the UN agency agrees to unfettered oversight and regular reporting of its operations and spending by an independent third-party.
Canada's distribution of foreign aid must be based on its core values of democracy, accountable governance, peaceful pluralism and respect for diversity and human rights. Recipient organizations or states that do not share or fail to honour these values have no business getting Canadians' hard-earned tax dollars. It is, therefore, incumbent upon the Trudeau government to ensure that taxpayer dollars are used appropriately, lest Canadians become unwitting sponsors of terrorism and extremism on account of shady organizations like UNRWA.
Joe Adam George is a Foreign Policy Research Intern with the Hudson Institute in Washington, DC.