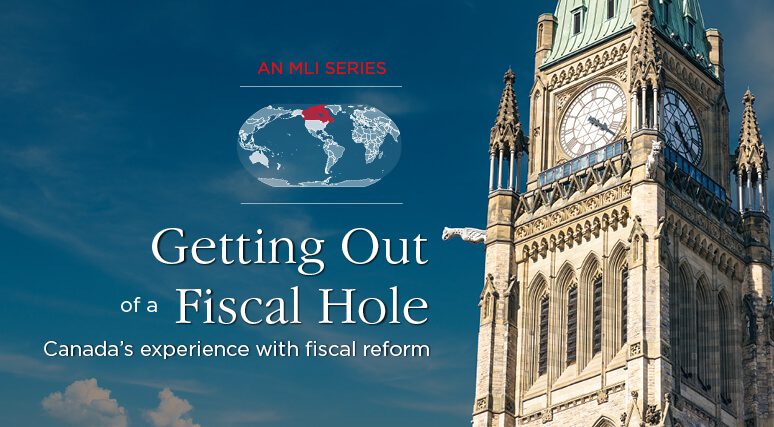 Canada's Department of Finance estimates that, on its current trajectory, the federal budgetary deficit may loom until 2050.
Yet this is not the first time this has happened. Twenty years ago, the country faced a looming budgetary crisis brought on by more than two decades of fiscal profligacy. The budgetary crisis precipitated sweeping fiscal reforms in Ottawa by the country's then-Liberal government.
Canada's experience with fiscal reform provides important lessons for US lawmakers as they grapple with Washington's own worrying public finances, notes Sean Speer. This paper was released as part of MLI's Lessons from the Anglosphere series, and we are pleased to showcase it here.
To read the full paper, titled "Getting Out of a Fiscal Hole: Canada's experience with fiscal reform," click here.
For more information media are invited to contact:
Cole Hogan
Communications Manager
613.482.8237 x105
cole.hogan@macdonaldlaurier.ca
***
Sean Speer is a Munk Senior Fellow at the Macdonald-Laurier Institute
The Macdonald-Laurier Institute is the only non-partisan, independent national public policy think tank in Ottawa focusing on the full range of issues that fall under the jurisdiction of the federal government.