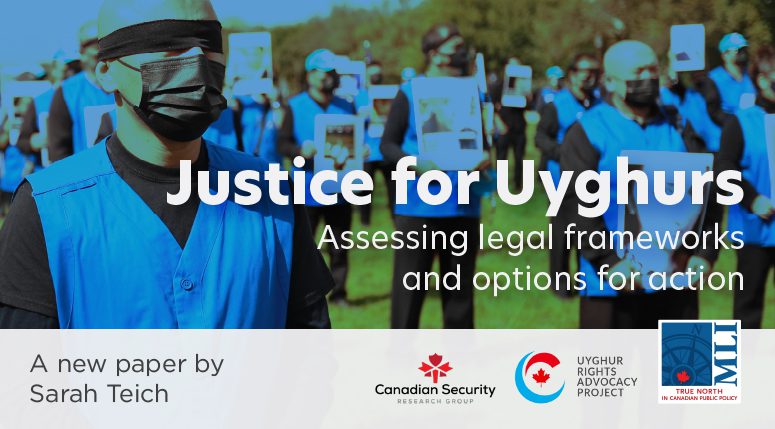 OTTAWA, ON (July 19, 2022): The Chinese Communist Party (CCP) is engaged in genocide against the Uyghur people. This is the conclusion of the Canadian Parliamentary Subcommittee on International Human Rights, which reviewed extensive evidence of abuses ranging from mass detention to forced labour, population control, and other forms of repression.
Yet despite the CCP's clear breach of international rules and norms, fear and weakness have meant that very little has been done to confront Beijing's behaviour. So what can be done?
In this latest paper titled Justice for Uyghurs: Assessing legal frameworks and options for action, MLI Senior Fellow Sarah Teich explores several options that Canada can pursue, internationally and domestically, for holding the CCP to account.
According to Teich, international mechanisms can be used to pressure Beijing, including the International Criminal Court (ICC), the International Court of Justice (ICJ), and the United Nations (UN). Such an approach would include encouraging the Office of the Prosecutor of the ICC to open a preliminary examination of the issue, referring the matter to the ICJ, and engaging with the issue via UN human rights mechanisms.
China's reservations under the Genocide Convention and the Convention Against Torture may make referral to the ICJ challenging. Yet Teich posits that any such reservations may be considered invalid as "contrary to the object and purpose of the treaties." Alternatively, an advisory opinion from the ICJ, though not binding, would also help to provide persuasive weight in discouraging the CCP regime.
"Seeking an advisory opinion on Chinese culpability for atrocities committed against the Uyghurs may push the CCP to change course and/or take actions that would have a favourable impact on public opinion," argues Teich.
Domestic legal and policy initiatives can and should be pursued in tandem. For instance, Canada should impose targeted sanctions under its Sergei Magnitsky Law on officials and entities complicit in atrocities committed against Uyghurs. Canada has already sanctioned four individuals and one entity for crimes committed against Uyghurs under this law, but more needs to be done.
Teich argues that Canada should also engage in civil lawsuits in domestic courts, criminal prosecutions of perpetrators using universal jurisdiction laws, investigations of human rights abuses committed by Canadian companies' operations abroad, and the passage of novel legislation to address different components of China's repression against Uyghurs. For instance, new laws confronting China's use of forced labour and improved policies for Uyghur refugee resettlement would be major steps.
"Democratic nations – as well as individual people – should not sit by knowing that atrocities are taking place," writes Teich.
"The obligations under international law do not pertain solely to China. Every other state that is a party to the UN Genocide Convention has undertaken to prevent and to punish genocide, which means they have not only a moral obligation to take action to combat the Uyghur genocide, but also a legal one."
To read the full paper, click on the button below.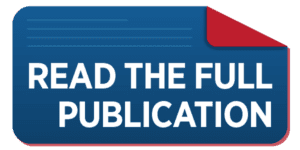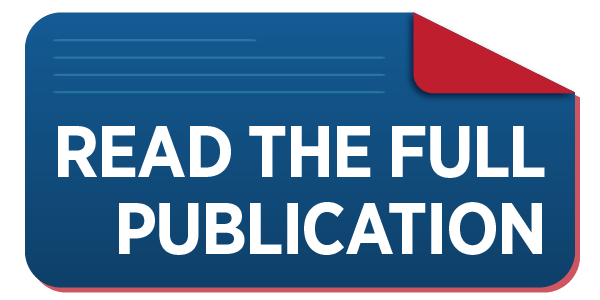 ***
Sarah Teich is an international human rights lawyer based in Toronto. She is a legal advisor to the Canadian Coalition Against Terror and a senior fellow at the Macdonald-Laurier Institute.
For more information, media are invited to contact:
Skander Belouizdad
Communications Officer
613-482-8327 ext. 111
skander.belouizdad@macdonaldlaurier.ca