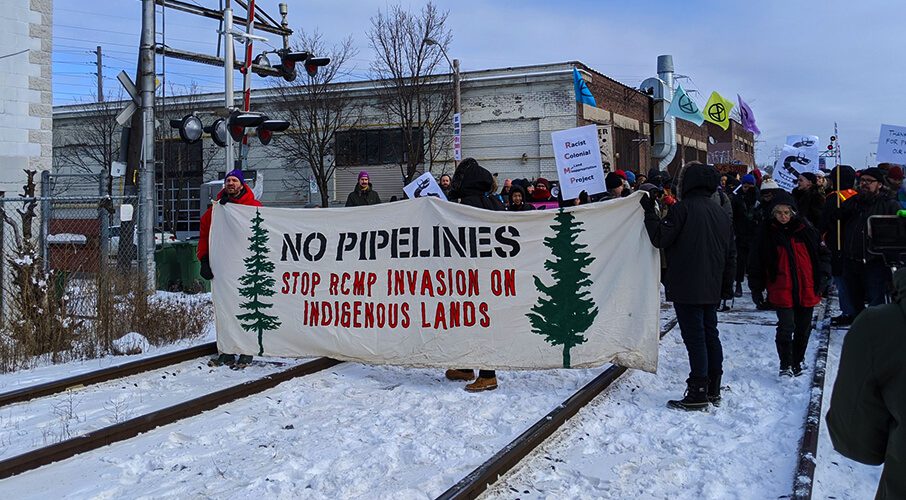 The B.C. and federal governments ought to involve the entire community, not just the hereditary chiefs, writes Melissa Mbarki in the National Post. Below is an excerpt from the article which can be read in full here. 
By Melissa Mbarki, November 23, 2021
Last week, the RCMP issued a statement about blockades at a workers' camp near Houston, B.C. A group of protesters opposing the Coastal GasLink pipeline were stealing or vandalizing heavy machinery and other equipment and causing major destruction to forestry roads. This was to prevent industry and police from moving through.  
Then, over the weekend, environmentalist David Suzuki, a supporter of anti-pipeline protests, made some extreme comments. "The next stage after this, there are going to be pipelines blown up if our leaders don't pay attention to what's going on," he said at an Extinction Rebellion protest on Vancouver Island.
This language and the thefts and vandalism by so-called protesters should be condemned, not celebrated.
Up to 500 workers had been trapped by the blockade in the remote camp location before the RCMP removed the protesters, allowing the workers access to food and water. This is alarming because there is limited access to these sites and if a road is destroyed, it has to be rebuilt in order for it to be safe to use again.
Where do the hereditary chiefs fit into this picture? The hereditary system is found mainly in Northern British Columbia. The chiefs take a traditional approach to their decision making in their respective communities.
The hereditary chiefs are not separate from the First Nation reserve. They do not own separate lands, nor do they hold individual rights that would give them veto over their community. This is why it is important to talk about the Wet'suwet'en community as one.
***TO READ THE FULL ARTICLE, VISIT THE NATIONAL POST HERE***