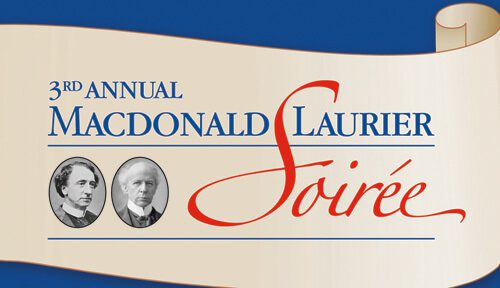 Our 3rd Annual Macdonald-Laurier Soirée will be held on Wednesday, February 13 from 6 pm to 8 pm in the Main Dining Room of the historic Rideau Club in Ottawa. We look forward to seeing you there! Click here for more details. Please note: The Soirée is currently SOLD OUT.
Honourary Chair:
The Honourable Peter Milliken
Former Speaker of the House of Commons
Speakers:
The Honourable Jason Kenney, P.C., M.P.
Elizabeth May, M.P.
A special thank you to our sponsors: