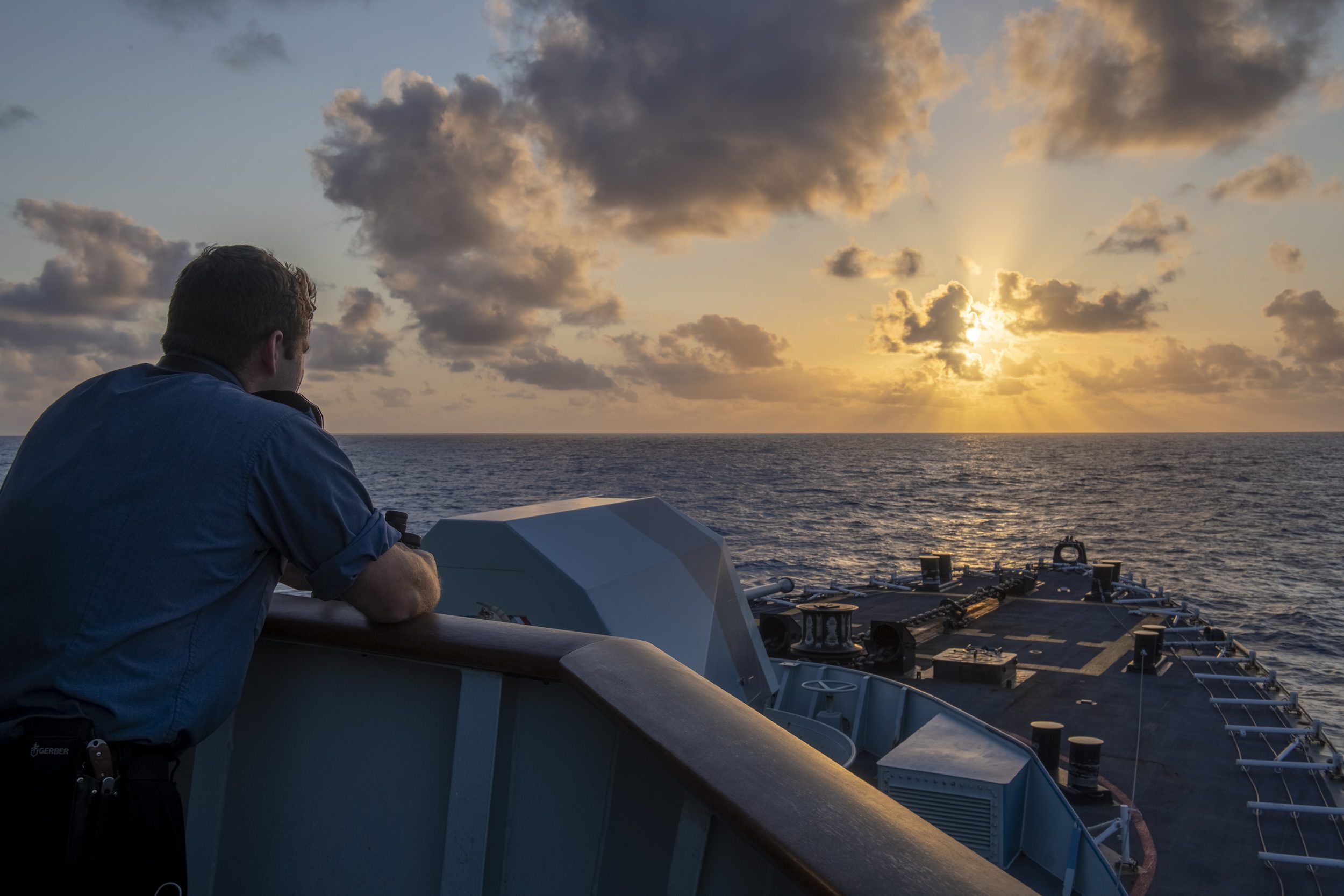 By Fukushima Akiko, July 15, 2022
When the world is undergoing a tectonic change triggered by the Russian invasion to Ukraine, it seems useful to ask if the Free and Open Indo-Pacific (FOIP) is still relevant. The answer: it still is, perhaps more than ever. The invasion not only shattered European security but the rules-based international order more broadly. Given the current geopolitical reality, it seems unhelpful to discuss whether to pivot to one theatre or the other. Such a discussion will only lead us to a zero-sum argument. Mindful of implications to the region, countries in the Indo-Pacific are now exploring how best each can respond to this evolving situation individually as well as together.
Japan and the FOIP vision: Gaining further momentum
Japan's launch of the FOIP dates to 2007, when the late Prime Minister Abe Shinzo spoke to the Indian Parliament, stressing the confluence of the Indian and Pacific Oceans. Subsequently, Japan officially launched its FOIP strategy in August 2016 – an approach that successive prime ministers have since inherited. In the background, Japan saw the Indo-Pacific as a thriving region that was home to half of the world's population, but it also saw multiple threats including military invasion, terrorism, piracy, the spread of weapons of mass destruction, human rights abuses, and natural disasters in the region.
Since the launch, Japan's FOIP has evolved from the initial noun of "strategy" to a "vision" in the summer of 2018. This change is a result of criticism that FOIP is nothing more than a containment strategy for China. In fact, it is not. Japan identifies its FOIP as inclusive. Japan's Diplomatic Bluebook 2020 clearly describes that "no country is excluded from [FOIP] partnership." Meanwhile, the elements included in Japan's FOIP vision have been consistent. In a nutshell, Japan's FOIP embraces three pillars – namely, (1) the promotion of universal principles such as rule of law, freedom of navigation and free trade, (2) the pursuit of economic prosperity, and (3) a commitment to peace and stability in the region.
Writing in the summer of 2022, does the FOIP survive beyond the Russian invasion to Ukraine? It certainly does, if not more. At the Shangri-La Dialogue on June 10, 2022, Japanese Prime Minister Kishida Fumio said in his keynote speech that "Ukraine today may be East Asia tomorrow." Moreover, he announced his plan to lay out "a Free and Open Indo-Pacific Plan for peace" by next spring. In Japan, many are concerned about the implications of the Russia-Ukraine War to the Indo-Pacific; this is especially true when it comes to Taiwan, which faces the threat of a possible Chinese attack over the Strait.
However, views vary as to whether Taiwan could become the "next Ukraine." The consensus in Japan seems to be that Chinese moves against Taiwan will depend on the future evolution of the Russia-Ukraine War and the international response. Moreover, Japan has been concerned with China's increasingly assertive actions in the East and South China Seas, including entry of Chinese naval ships into the contiguous waters around the Senkaku islands. In addition, since last November, Russian and Chinese militaries have increasingly stepped up their joint activities around Japan.
Furthermore, Russia's threat to use nuclear weapons to Ukraine seems to have deepened And North Korea has also demonstrated a renewed conviction on the need to develop missiles and nuclear weapons for their regime survival as well as to improve their combat capabilities in Northeast Asia. This has been demonstrated by their frequent test launches of missiles, including hypersonic glide vehicles in 2022.
Given these growing concerns, Japan plans to further promote the rule of law in the Indo-Pacific – by helping to strengthen its neighbour's maritime law enforcement capabilities, for example. Canada, with its long Pacific coastline, may find common cause in cooperating with Japan in such capacity-building activities. Canada already participates in upholding UN sanctions to prevent ship-to-ship transfers by the Democratic People's Republic of Korea, so expanding cooperation with Japan on maritime law enforcement seems a natural fit.
Standing at a major crossroad in history, we cannot afford for a luxury of choosing Europe or the Indo-Pacific in our strategic thinking. The two theatres are indivisible. We must grapple with both regions for peace, stability, and prosperity.
Cooperation in the Free and Open Indo-Pacific
Following its initial launch in 2016, Japan's regional vision of FOIP has since been echoed by numerous other countries, including the United States, UK, Australia, India, France, Germany, Netherlands, the European Union (EU), and the Association of Southeast Asian Nations (ASEAN). Unlike the conventional modus operandi of multilateralism, each country or region interested in this FOIP vision have launched their respective strategy, vision, guideline, or outlook to promote Indo-Pacific cooperation. For Japan, the adjectives used to describe this vision also have significance – "free" includes concepts like freedom of navigation and free trade while "open" includes universal values such as freedom, rule of law and democracy in the region. Values and principles are important elements in the FOIP.
Different from conventional regionalism, actors within and beyond the region are forging their cooperation based on their common or converging interests in the Indo-Pacific, including with varying bilateral, minilateral, plurilateral and multilateral architectures. This sort of cooperation is not hampered by the need for institution-building or membership at the entry point.
This new trend is exemplified by the fact that the leaders of Japan and Canada have agreed to promote bilateral cooperation towards the realization of FOIP in June 2021 in six areas – namely, the rule of law, peace operations, health security, energy security, free trade, and climate change, even though Canada has yet to announce its policy on the Indo-Pacific. This cooperation was further solidified between the leaders of both countries, Prime Minister Justin Trudeau and Prime Minister Kishida Fumio, when the latter took office. At the margins of the G7 Elmau Summit on June 27, 2022, the two leaders reaffirmed their desire "to advance a concrete and strong cooperation on the aspects of the six priority areas of cooperation toward the realization of a 'Free and Open Indo-Pacific' to maintain a free and open international order based on rule of law." Japan and Canada are also leading the Comprehensive and Progressive Agreement for Trans-Pacific Partnership (CPTPP) in the region.
Beyond bilateralism, Japan and Canada are also cooperating as members of the G7 in imposing sanctions against Russia. Meanwhile, Canada is a founding member of NATO and Japan is among NATO's global partners. In the June 2022 NATO Summit, Japan, Korea, Australia and New Zealand were invited to increase their cooperation further. This can serve as a platform for cooperative security for NATO members and its partners in the Indo-Pacific. NATO's Strategic Concept announced at the Summit states that "the Indo-Pacific is important for NATO, given that developments in that region can directly affect Euro-Atlantic security. We will strengthen dialogue and cooperation with new and existing partners in the Indo-Pacific to tackle cross-regional challenges and shared security interests." Canada, being a resident power in the Indo-Pacific and a member of NATO, can play a valuable role in enhancing cross-regional cooperation.
In today's world, we cannot choose between dialogue and deterrence. We must be capable of doing both in a delicate balancing act for the common good. The Indo-Pacific offers ample opportunities for Canada and Japan to cooperate further across different issues. It is never too late. The coalition of the willing powers are now very much in demand.
Fukushima Akiko is Senior Fellow at the Tokyo Foundation for Policy Research in Japan.