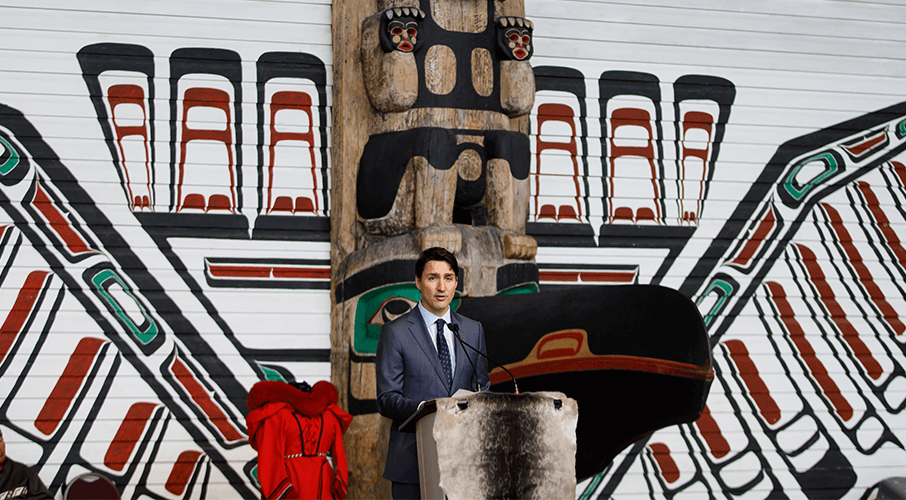 The need for an action plan that provides clarity and protection for Indigenous rights only grows, writes Heather Exner-Pirot in iPolitics. Below is an excerpt from the article, which can be read in full here. 
By Heather Exner-Pirot, April 19, 2021
One would have thought the kinks of UNDRIP legislation would have been worked out by now. Indeed, they have not. Opposition to C-15, which is now being studied in committee, is coming from all sides. Rather than forging ahead with this legislation, we need to step back and think about what we are trying to achieve, and how to best protect the rights and improve the lives of Indigenous peoples in Canada.
As it is, no one is happy. Leftist Indigenous activists have decried C-15 as 'domesticating' the UN Declaration on the Rights of Indigenous Peoples, and making it subordinate to Canadian law. Dozens of First Nations, tribal councils and treaty organizations have complained that they have not been adequately consulted on the legislation – as indeed UNDRIP Article 19 would demand – with the federal government primarily consulting and developing it with the national Indigenous organizations. A resolution in support of C-15 was removed at the Assembly of First Nations' annual general assembly in December after it failed to draw consensus. Meanwhile Indigenous resource development organizations have expressed concern that the legislation will negatively impact their ability to attract much-needed investment and business to Indigenous territory, thus affecting their economic rights.
And then there are the resource development associations themselves. The Mining Association of Canada, the Canadian Electricity Association and the Canadian Association of Petroleum Producers have all appeared before the committee to express their concerns. None are opposed to UNDRIP or Indigenous rights, but they all warn that without clarification, Canada's reputation as a risky investment environment for resource projects will persist. At the committee hearings, one witness estimated that a lack of investor confidence had led to over $150 billion in energy projects lost in recent years. C-15 would make development here even less competitive.
How did we get here?