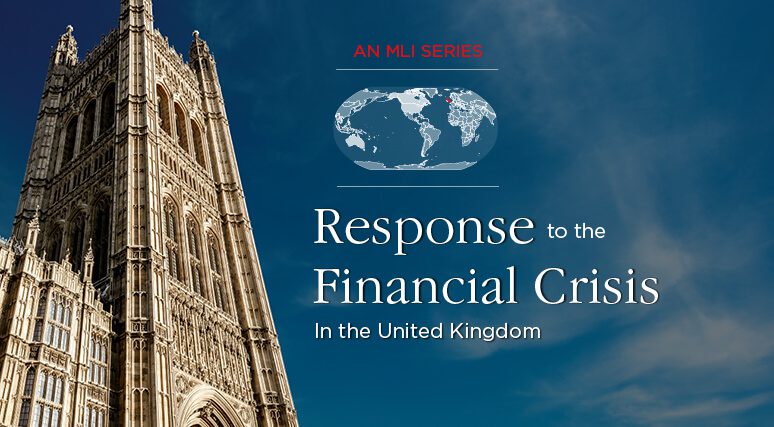 Politics in the United Kingdom is currently focused on a debate between so-called "austerity" and public investment. The past seven years or so provide a case study on the economic and social effects of spending and deficit reductions.
Yet, as noted by Daniel Mahoney, the doomsday scenario described by critics of the government's fiscal policy has failed to materialize. A reduction in the UK government's deficit since 2010 has been associated with a relatively strong economic performance.
This paper was released as part of MLI's Lessons of the Anglosphere series, and we are pleased to showcase it here.
To read the full paper, titled "Response to the Financial Crisis in the United Kingdom," click here.
For more information media are invited to contact:
Cole Hogan
Communications Manager
613.482.8237 x105
cole.hogan@macdonaldlaurier.ca
***
Daniel Mahoney is Deputy Director and Head of Economic Research at the Centre for Policy Studies (CPS).
The Macdonald-Laurier Institute is the only non-partisan, independent national public policy think tank in Ottawa focusing on the full range of issues that fall under the jurisdiction of the federal government.