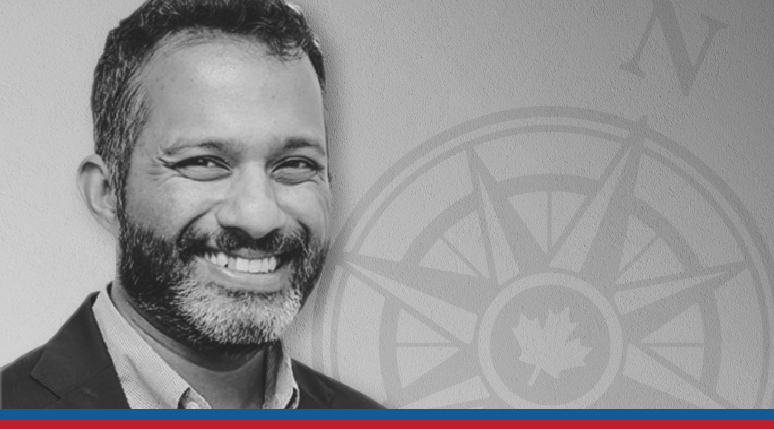 OTTAWA, ON (July 6, 2022): The Macdonald-Laurier Institute is pleased to welcome Karthik Nachiappan as our newest Senior Fellow, covering issues like climate change, cyber security, artificial intelligence, and technology in the Indo-Pacific.
"MLI's thought leadership is a result of our path breaking experts," says MLI Managing Director Brian Lee Crowley. "With Nachiappan joining our network, MLI continues to solidify its role as Canada's top think tank for those who take seriously the challenges facing our country on the global stage."
Nachiappan received his PhD in South Asian Studies from King's College, London and has a B.A. in Public Policy and Politics from the University of Toronto. Nachiappan is also an alumnus of the Bucerius Summer School on Global Governance and a research fellow at the Institute of South Asian Studies, National University of Singapore.
He is the author of Does India Negotiate? (Oxford University Press, 2020,) which revised existing views on India's multilateral behaviour that scholars generally claim is prickly, obstructionist and defensive. Instead, the book shows that India's multilateral record since the early 1990s is more nuanced than commonly understood.
According to Shuvaloy Majumdar, Senior Fellow and Director of Foreign Policy and National Security at MLI, "Nachiappan is a unique contributor whose insights have both incredible depth and breadth for Canadian relations with the Indo-Pacific. We are eager to be able to tap into his considerable expertise."
Nachiappan's addition to our roster of experts "is a great credit to our ability to attract the brightest minds to tackle the most important challenges," adds Jonathan Berkshire Miller, Senior Fellow and Director of the Indo-Pacific Program.
Previously, Nachiappan has worked for the Global Issues Team at the United Nation's Development Programme in Beijing and the Centre on Asia and Globalisation at the National University of Singapore. He also hosts the Lekh Podcast, which features conversations with authors who have published books on South Asia.
"I am excited to expand my work with MLI, joining some of Canada's top experts in articulating our national interests in the Indo-Pacific and the challenges facing the global community," says Karthik.
For more information, media are invited to contact:
Skander Belouizdad
Communications Officer
613-482-8327 x111
skander.belouizdad@macdonaldlaurier.ca