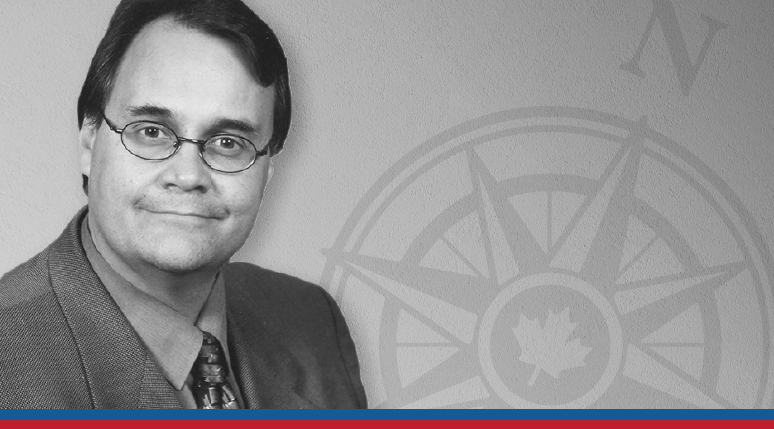 OTTAWA, ON (July 11, 2022): The Macdonald-Laurier Institute is proud to welcome Richard Boudreault to its Board of Directors.
Boudreault is a full professor, with an adjunct status, at École Polytechnique in Montreal where he teaches and performs applied research on environmental engineering, green chemistry, quantum chemistry and clean tech innovation. His research team at ÉPM/McGill involves six faculties, three post-docs and two master's students in two universities.
Internationally recognized as an authority in space science and engineering, Boudreault holds a bachelor's in applied physics, an MBA and a professional master's degree in engineering, which he earned at Cornell.
"Richard Boudreault brings an unmatched level of experience and perspective from the scientific field to our organization," says MLI Managing Director Brian Lee Crowley. "His accomplished background in the Canadian aerospace sector will make him an invaluable member of the MLI team."
Until recently, Boudreault was engaged with the Canadian Space Advisory Board for two ISED ministers, where he was key in securing the Radarsat satellite constellation and the new TMT telescope funding. He was also a staff scientist and system engineer for the Canadarm I and II and special purpose (ambi)dextrous manipulator (now called Dexter) programs for the Canadian Space Agency.
He is also the inaugural Board Chair of the new Canadian polar agency – Polar Knowledge Canada (POLAR). At POLAR, he is passionate about integrating the traditional knowledge of First Nations and Inuit communities in current polar research, exploration, and science streams.
"Boudreault is a remarkable researcher and entrepreneur with a vast repertoire of experience in the STEM fields," notes Ken Coates, Distinguished Fellow and Director of the Indigenous Affairs Program at MLI. "His integration of traditional First Nation knowledge into his field of research is particularly noteworthy."
"It is a deep personal honour for me to join the Board of Directors at MLI, one of the top rated think tanks in the world, and a reference for all Canadians," says Boudreault. "I resolve to bringing the wealth of experience and knowledge I have accumulated in the fields of industry, science, research, climate change, the Arctic, First Nations and entrepreneurship, and adding to the Institute's immense and influential body of public policy work."
For more information media are invited to contact:
Skander Belouizdad
Communications Officer
613-482-8327 x111
skander.belouizdad@macdonaldlaurier.ca