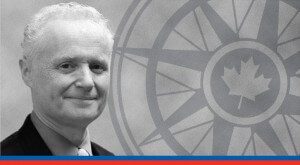 Canada has made some progress on allowing those in trades to move between provinces. But there is still more work to do.
That's what Brian Lee Crowley, the Macdonald-Laurier Institute's Managing Director, says in a story in the January/February 2016 edition of Canadian Shipper Magazine.
"Labour has it better than it was", Crowley says. "Canadians are able to move out of declining industries, but there are still too many barriers. It's still too hard to do for individuals with specific skills and trades. For unskilled labourers there are no barriers. For skilled labour, there are higher levels of certification required.That's the reverse of what we want for the country."
The article examines Canada's progress – or lack thereof – towards liberating interprovincial trade in Canada.
The Macdonald-Laurier Institute has made repealing barriers to interprovincial barriers to trade a major policy issue through a series of commentaries and papers.