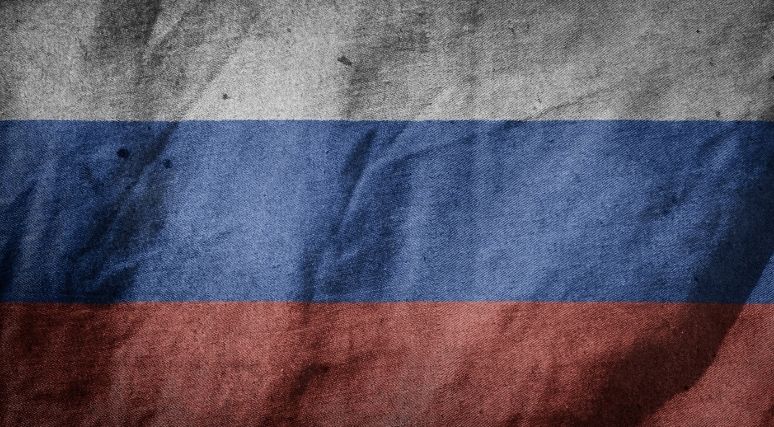 This article originally appeared in Real Clear Defense. 
By Jerome Gessaroli, March 15, 2022
Why did Russia use artillery to shell the Ukrainian Zaporizhzhia nuclear power facility? Analysts described the action as extremely dangerous. If the artillery had hit more sensitive parts of the plant, the environmental and human costs from radiation leakage could have been immense. Perhaps a local commander made the decision, or Russian artillery targeting is very poor. However, it is also possible that Vladimir Putin, himself, ok'd the action. Targeting the reactor is difficult to explain in isolation. But if we include it in a broader framework looking at Russia's deterrence strategy and apply a game theory lens, the decision looks more calculated.
Game theory is used in economics, political science, operations research, and other disciplines to model strategic decision-making. University of Chicago economist Roger Myerson describes game theory "… models as simplified versions of life that are meant to clarify some of the logic of life's dilemmas…". The game models typically are between two adversarial parties, based on a set of rules, where decisions have positive or negative outcomes for each party. When Russia states its position, goals, red lines, and importance on direct national security threats, it tries to influence NATO's future actions—impressing upon NATO that any strong action it undertakes might come with very high costs (the possibility of nuclear war) from a Russian response.
Since the Soviet Union's breakup, Russia's conventional armed forces have been neither large enough nor technologically equivalent to challenge NATO. As a result, Russia has changed its policy regarding nuclear weapon use. Russia's threshold for using nuclear weapons is now lower, as communicated in its formal military doctrine and its more general messaging.
But for Russia's (or anyone's) deterrence strategy to be effective, the threat of imposing extraordinarily high costs by using nuclear weapons must be credible. Not only must Russia have nuclear weapons, but it must also impress upon NATO their willingness to use such weapons in the face of significant NATO moves against Russia. Looking back, we can see a pattern of statements Vladimir Putin made on his willingness to consider using nuclear force.
In a 2014 talk at the Russian youth conference, Putin remarked that "…it is better not to enter into any potential armed conflict against us. … Let me remind you that Russia is one of the world's biggest nuclear powers. These are not just words – this is the reality."
In a 2018 interview, Putin stated, "…if someone decides to annihilate Russia, we have the legal right to respond. Yes, it will be a catastrophe for humanity and for the world. But I'm a citizen of Russia and its head of state. Why do we need a world without Russia in it?"
In 2020, a Russian nuclear doctrine document stated that nuclear weapons could be used when there is an attack upon the country "…with the use of conventional weapons when the very existence of the state is in jeopardy."
During the launch of the Ukrainian invasion, Putin warned that "…whoever tries to impede us…[will face]…consequences you have never seen in history." This is a thinly veiled threat of nuclear retaliation.
Four days into the Ukrainian war, President Putin ordered his nuclear forces to a heightened alert.
Each of the above statements signals to western leaders that Russia will consider using nuclear weapons in the event of hostilities against Russia that directly threatens its security. And very importantly, it does not matter whether the hostility against Russia involves nuclear weapons or only conventional forces.
Now consider Russia's shelling of the nuclear reactor in along with their past statements. While the chance of a catastrophic or major radiation leak from the shelling was small, it was still possible. In a recent commentary, Tyler Cowen suggests the Russian action may well have been deliberate to impress upon the west that Russia is not afraid to introduce a nuclear option to the battlefield. This is consistent with Putin's announcement days earlier to heighten the readiness of its nuclear forces. Not just statements, these actions again signal to NATO the potentially high costs of directly intervening.
Little has gone well for the Russians to date, except for their deterrence strategy. They have mounted the largest military invasion of a westward-leaning European country since World War 2. To date, there have been over 2 million refugees. Yet NATO has decided to directly stay out of the current war. NATO has multiple times declined Ukraine's request to establish a no-fly zone over a part of Ukraine. And most recently, the United States has vetoed Ukrainian pilots from even flying the MiG 29 fighter jets offered by Poland from a NATO airfield. While deterrence strategy does not give a country the ability to win a war, it has restrained NATO involvement enough to allow Russia to keep its overwhelming battlefield advantage that may ultimately prove to be successful.
Jerome Gessaroli teaches at the British Columbia Institute of Technology and is a visiting fellow at the Macdonald-Laurier Institute