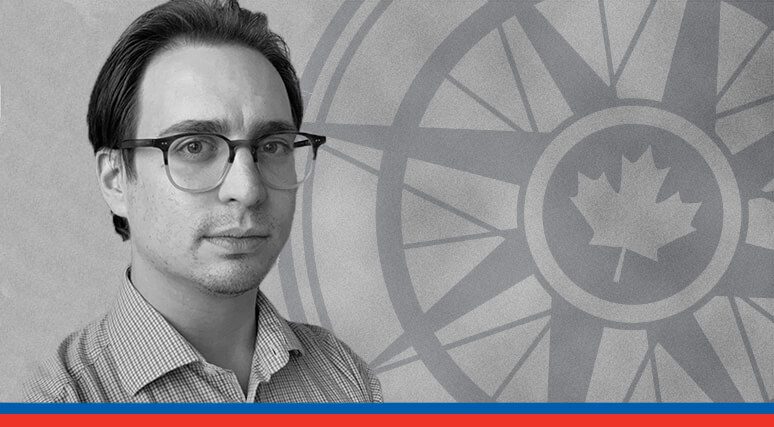 OTTAWA, ON (May 13, 2020): The Macdonald-Laurier Institute is pleased to welcome our newest Senior Fellow, Dan Pujdak. He will build upon MLI's growing roster of experts commenting on Indigenous affairs and related issues.
With a significant career in public policy thought leadership, Pujdak brings a wealth of knowledge and experience. As a Senior Fellow at MLI, his work will continue to shape policy discussions and debates surrounding Canada's commitment to Indigenous communities.
MLI Managing Director Brian Lee Crowley explained that Pujdak is "among the very best minds in Canadian public policy work when it comes to Truth and Reconciliation."
"With an impressive career in public service spanning over a decade, Pujdak will contribute significantly to our ongoing work towards ensuring the very best decisions are made by policy-makers in Ottawa."
"Pujdak has done extensive work in truth and reconciliation and his firsthand experience working with Indigenous policy will undoubtedly be an asset for MLI," says MLI Munk Senior Fellow Ken Coates.
Prior to joining MLI, Pujdak served as Director of Policy to Canada's Minister of Crown-Indigenous Relations, as Senior Advisor for Intergovernmental Relations and Strategic Policy to the Ontario Regional Chief, and as senior policy analyst to the Assembly of First Nations.
Pujdak's policy work and career has focused on self-determination, governance, northern affairs, fisheries, and natural resources. Currently, he is the Executive Lead at Watershed Partners. Additionally, Pujdak also serves on the boards of Arctic 360 and the Ottawa Arts Council. He holds a master's degree in marine management from Dalhousie University.
According to Pujdak, "Truth and Reconciliation travel hand in hand. That is why I am honoured to be a Senior Fellow at MLI, an institution that is advancing dialogue about both. These tough, honest conversations are necessary. The ability to collaborate and build mutually respectful relationships between Indigenous communities and the rest of Canada will be the foundation for Canada's successes in the future."
"I look forward to continuing to contribute to the national conversation as a Senior Fellow at MLI."
For more information media are invited to contact:
Brett Byers
Communications and Digital Media Manager
613-482-8327 x105
brett.byers @macdonaldlaurier.ca