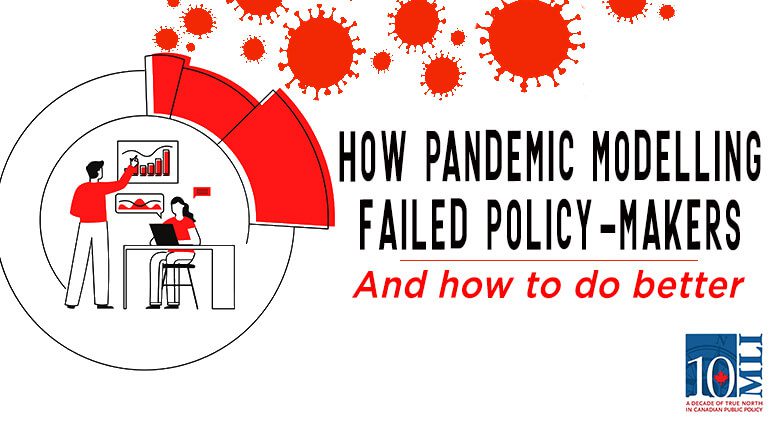 OTTAWA, ON (July 9, 2020): The existing models for epidemics, which were used to trigger lockdowns around the globe in response to COVID-19, seem to have missed the mark in terms of predicting the spread of the virus and informing good public policy. But why did this happen, and how can policy-makers avoid making the same mistakes?
A new MLI commentary by Dr. Harvey Schipper titled "How pandemic modelling failed policy-makers, and how to do better," makes the case that modelling has been focused too narrowly on medical knowledge alone.
Schipper, a health policy expert, writes that "the time has come to rethink the concept we call a 'pandemic.'"
All models, Schipper notes, represent "the necessary oversimplification of reality that enables us to act." In the case of an epidemic, our model asks two questions: First, what do we know about the vulnerable host? Second, what do we know about the infecting agent?
Current modelling works well when an epidemic is local, and the cause is well understood. However, given these limitations, Schipper argues that COVID-19 created a situation where the model was bound to break.
Moving forward, Schipper calls for epidemic modelling to change in a variety of ways, including:
Adding measures that account for all causes of morbidity and mortality. Delayed cancer treatments or heart transplants, for example, may lead to an increase in preventable deaths.
Allowing for "external" factors, such as high population density, economic, and educational status, to influence model projections.
Creating measures of economic impact to ensure that policies account not only for human health, but also for human well-being.
Establishing a lexicon of clear, common, and inter-disciplinary language regarding pandemics to better communicate risks, interventions, and pandemic mitigation efforts.
As Schipper warns, "thinking about pandemics as principally biological phenomena outside their broader context may have made it all worse."
We don't know what challenges the next pandemic will bring. Schipper points out that "preparedness is about resilience, the ability to observe with an open mind and adapt." Developing these capabilities could help Canada become a leader in crucial medical supplies and advanced information technologies needed for fighting pandemics, for example.
But while COVID-19 has exposed gaps in both our models and our societal structure, it has also given us the chance to build better versions of both. "Science provides us with moments of monumental rethinking, when we realize that as good as we've been, it is not good enough." Schipper concludes. "That is the humbling continuous rigorous pursuit of knowledge."
To learn more about the problems plaguing pandemic modelling and how we can do better for future outbreaks, read the full commentary here.
***
Dr. Harvey Schipper is both an engineer and a physician who has combined disciplines to bring innovation to the health and life sciences sector. His career has bridged five continents as cancer specialist, innovator, health systems designer, businessman and advisor to government. He is currently Professor of Medicine and Adjunct Professor of Law at the University of Toronto.
For more information, media are invited to contact:
Brett Byers
Communications and Digital Media Manager
613-482-8327 x105
brett.byers@macdonaldlaurier.ca