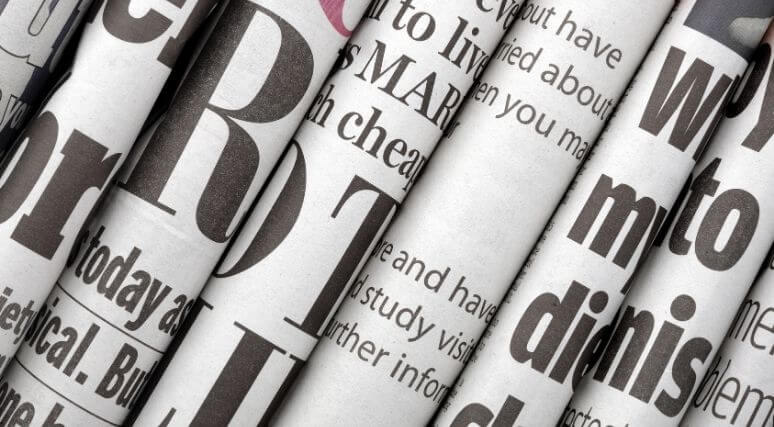 This article originally appeared in the Epoch Times.
By Peter Menzies, May 17, 2022
Unless Canada intends to put most of its news media permanently under some form of government subsidy, Ottawa must get serious about a long-term plan for the sustainability of the industry. And that means not forcing people to give news away for free when other people are trying to build subscription-based business models.
Everyone knows the devastating impact the technological revolution of the past 30 years has had on, in particular, traditional newspapers. Thousands of jobs have been lost—and not just by journalists. Dozens of titles, many with long and distinguished histories, have slipped beneath the waves of change while just as many are poised to follow.
At the same time, the cost of entry into the news business is no longer nearly as high as it was when a $50 million printing press was the price of admission. And while that development has opened the door for numerous dynamic new startups, the federal government has still deemed it necessary to launch a number of initiatives designed to sustain news organizations. (The stifling effect that has on entrepreneurs and innovators is a debate for another day.)
These include about $120 million in annual tax credits to approved companies, $10 million annually for the Local Journalism Initiative (LJI) and an undetermined amount to be transferred from an as-yet unknown number of online and social media companies through the Online News Act. The tax credits were initially to be for only five years but were made permanent this year, which likely signals the same future for the LJI.
But what the government hasn't done is take a look at all the things it is doing to create an oversupply of the very product that they now feel they have to subsidize to enhance the sustainability of news organizations.
Take, for example, the Canadian Radio-television and Telecommunications Commission's recent approval of the broadcasting aspect of Rogers' takeover of Shaw Communications.
Among the conditions Rogers must meet are to "increase the aggregate number of journalists employed in Citytv markets across the country, doubling its journalistic strength in Western Canada; and create an Indigenous news team composed of journalists based in all the provinces where Rogers provides news content."
It all sounds very virtuous, right? But apart from the people actually getting hired for these jobs, is there any real benefit? I mean, let a thousand voices bloom and all that but doesn't falsely adding more competition to already competitive markets actually do harm to the Calgary Herald, Edmonton Journal, Red Deer Advocate, and Medicine Hat News? Doesn't adding another indigenous news team to Citytv make it more difficult for Aboriginal Peoples Television Network and other indigenous broadcasters to aggregate the audiences they need to create viable business models and grow?
The CRTC already oversees 1,200 radio stations which, in order to advertise, have to produce a minimum of 42 hours of local programming each week of which news is almost always a key component. And, as we all know, radio is free. So while it's understandable that licenses in underserved markets would insist on a news service, it makes absolutely no sense to have 40 or so radio broadcasters licensed in Toronto giving news away for free when probably at least half of them don't really want to, and news-based businesses are fighting to lure subscribers inside their paywalls.
So while the government is busily working to prop up news organizations on the one hand, the CRTC is on the other hand undermining their opportunities for success by mandating an artificial—and free to the consumer—oversupply in the news market. Little wonder journalism is on the ropes. What sort of business, after all, can survive by trying to charge for a service that a government agency is insisting thousands of others give away for free?
Then there's the Online News Act. While many of us remain unconvinced of the business case behind it, this concept was developed by newspaper publishers facing economic distress to force large online companies to compensate them as a public good. Over the past year, most of them signed commercial deals with Facebook and Google. Seeing that, the CBC and other broadcasters not facing economic distress talked Heritage Minister Pablo Rodriguez into including them as beneficiaries and are bellying up to that bar. So now, the way the Online News Act is crafted, the CBC—which is already heavily subsidized and allowed to compete for advertising against the very private sector whose taxes support it—is likely going to get the most money even though it has never argued publicly that it deserves it.
The bottom line is that those who actually conceived of and campaigned for the act—enterprises whose primary business is journalism—will almost certainly get less revenue than they were anticipating, while their licensed competitors cash in and continue to give their product away for free at the behest of the CRTC.
If the government really believes in the sustainability of the news business, the first thing it needs to do is stop hurting it.
Peter Menzies is a senior fellow with the Macdonald-Laurier Institute, an award-winning journalist, and former vice-chair of the CRTC.