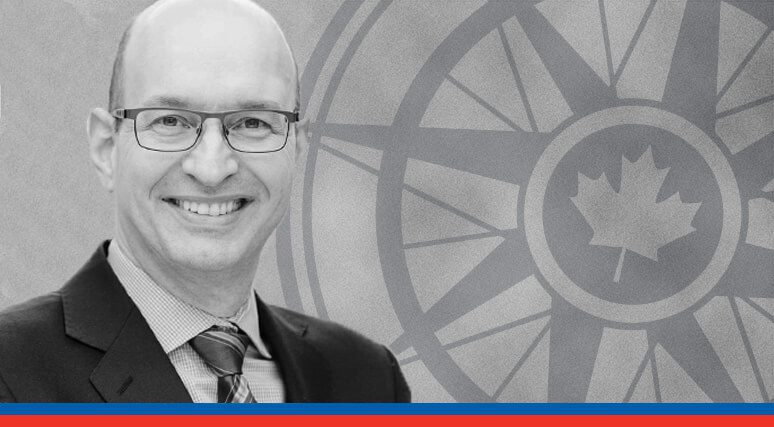 OTTAWA, ON (February 26, 2021): The Macdonald-Laurier Institute is pleased to welcome Patrice Dutil as our newest Senior Fellow, covering issues including Canadian history, political tradition, and public administration.
"Patrice Dutil brings an indispensable wealth of knowledge and bold thought leadership to the Institute," says MLI Managing Director Brian Lee Crowley. "He not only brings a deep understanding of Canada's history and political tradition, but also a willingness to stand firm and defend that history against those who would sooner erase our past."
"We eagerly welcome Patrice to the team."
Dutil is an award-winning Professor in the Department of Politics and Public Administration at Ryerson University. He holds a PhD from York University, a Masters of Arts from the Université de Montréal, and a BA(Hon.) from York University.
Apart from his responsibilities as a professor at Ryerson, Dutil was the founding editor of the Literary Review of Canada (1991-1996), and President of the Champlain Society (2011-2017). Furthermore, Dutil has served as visiting scholar at the University of Toronto (Massey College), George Mason University, and Boston University.
Prior to joining Ryerson University in 2006, Dutil worked in various parts of the public service and non-profit sector for 19 years, where he refined his knowledge and expertise.
Dutil is a distinguished author, co-author and editor of ten books. His most recent works include The Unexpected Louis St-Laurent: Politics and Policies for a Modern Canada. In addition, he also wrote Prime Ministerial Power in Canada: Its Origins under Macdonald, Laurier and Borden.
As an MLI Senior Fellow, Dutil will strengthen and advance the Institute's ongoing work on Canada's political history, including the importance of understanding the legacies of figures like St-Laurent, Macdonald, and others.
According to Professor Dutil, "the Macdonald-Laurier Institute has established itself as Canada's leading think tank and has shown resolve in pushing back against the revisionist narratives about our history. I am delighted to be part of the team to advance that work."
To learn more about Patrice Dutil, read his bio here.
***
For more information media are invited to contact:
Brett Byers
Communications and Digital Media Manager
613-482-8327 x105
brett.byers@macdonaldlaurier.ca