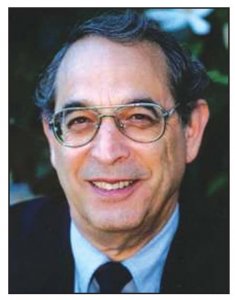 OTTAWA, ON (June 21, 2018): Managing Director Dr. Brian Lee Crowley is pleased to welcome Dr. Elliot Tepper to the Macdonald-Laurier Institute's Research Advisory Board.
"Elliot Tepper exemplifies everything we seek in colleagues and collaborators," said Dr. Crowley, noting Tepper's "knowledge, thoughtfulness, articulateness, collegiality and passionate desire to make Canada an even better country."
Dr. Tepper, known for his expertise on international affairs, is a Professor at Carleton University and a Senior Fellow at the Department of Political Science and Norman Paterson School of International Affairs. He is also a Senior Research Fellow at NPSIA's Centre for Security, Intelligence and Defence Studies, serves as Research Professor in the Carleton Department of Political Science, is an Adjunct Professor in the Doctor of Social Science Program at Royal Roads University, and is a Research Fellow at the Conference of Defence Associations Institute.
Focusing on topics related to Asia, development, nationalism, and international affairs, Dr. Tepper has wide-ranging and invaluable expertise that will support MLI's approach to thought leadership.
"One of the things that makes me proudest about MLI's progress is the number of leading thinkers in the country who are increasingly keen to be part of the work we are doing leading the national conversation in public policy," noted Dr. Crowley. "I am delighted to welcome Elliot to the Research Advisory Board."
Throughout his career, Dr. Tepper has been recognized for his work through a variety of awards, grants, and honours, including the Maclean's magazine 'Students' Choice' Professor, the Ford Foundation Public Service Fellowship Award, and most recently, an award from the Government of Japan for his research on regional security.
"It is an honour to join MLI's team of experts on the Research Advisory Board," said Dr. Tepper. "I look forward to helping MLI lead the conversation in Canada on international affairs."
Based out of Ottawa, Ontario, Dr. Tepper's expertise and wealth of knowledge will help expand MLI's work on foreign affairs and international relations.
For more information media are invited to contact:
Brett Byers-Lane
Communications and Digital Media Manager
613-482-8327 x105
brett.byers-lane@macdonaldlaurier.ca