On the second anniversary of the historic Abraham Accords, MLI was delighted to host a robust inaugural dialogue with colleagues from the Kingdom of Bahrain, led by H.E. Dr. Sheikh Abdulla bin Ahmed Al Khalifa, who serves as Undersecretary for Political Affairs at the Ministry of Foreign Affairs and Chairman of the Board of Trustees of the Bahrain Centre for Strategic, International and Energy Studies (Derasat).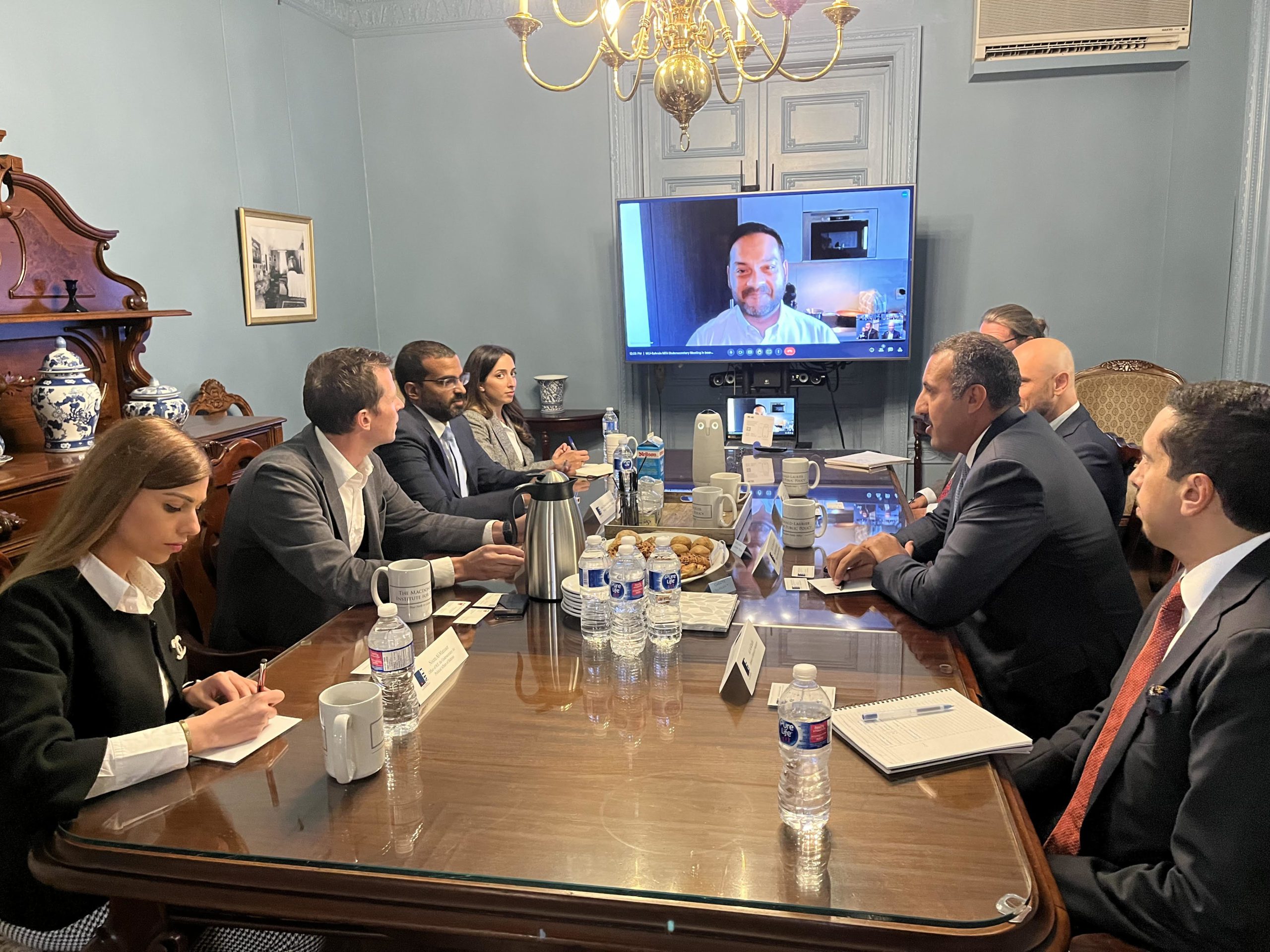 During the discussion, which took place at MLI's offices on September 15, 2022, both sides engaged on issues of mutual security and prosperity across the Gulf and Red Sea region. Topics included bilateral interests ranging from water, food, energy technology, education and regional security.
Participants also discussed what an agenda for Canadian leadership could be with the forces for modernity in a realigning Middle East, focusing on the potential for both Canada and Bahrain to work toward the shared objectives of security, peace, and prosperity in the region and beyond in the context of the Abraham Accords and other fast-moving changes in the region.