On April 11, MLI hosted a roundtable discussion with Croatian Foreign Minister Gordan Grlić-Radman, moderated by MLI Senior Fellows Jonathan Berkshire Miller, Director of the Foreign Affairs, National Defence and National Security Policy Program, and Balkan Devlen, Transatlantic Program Director.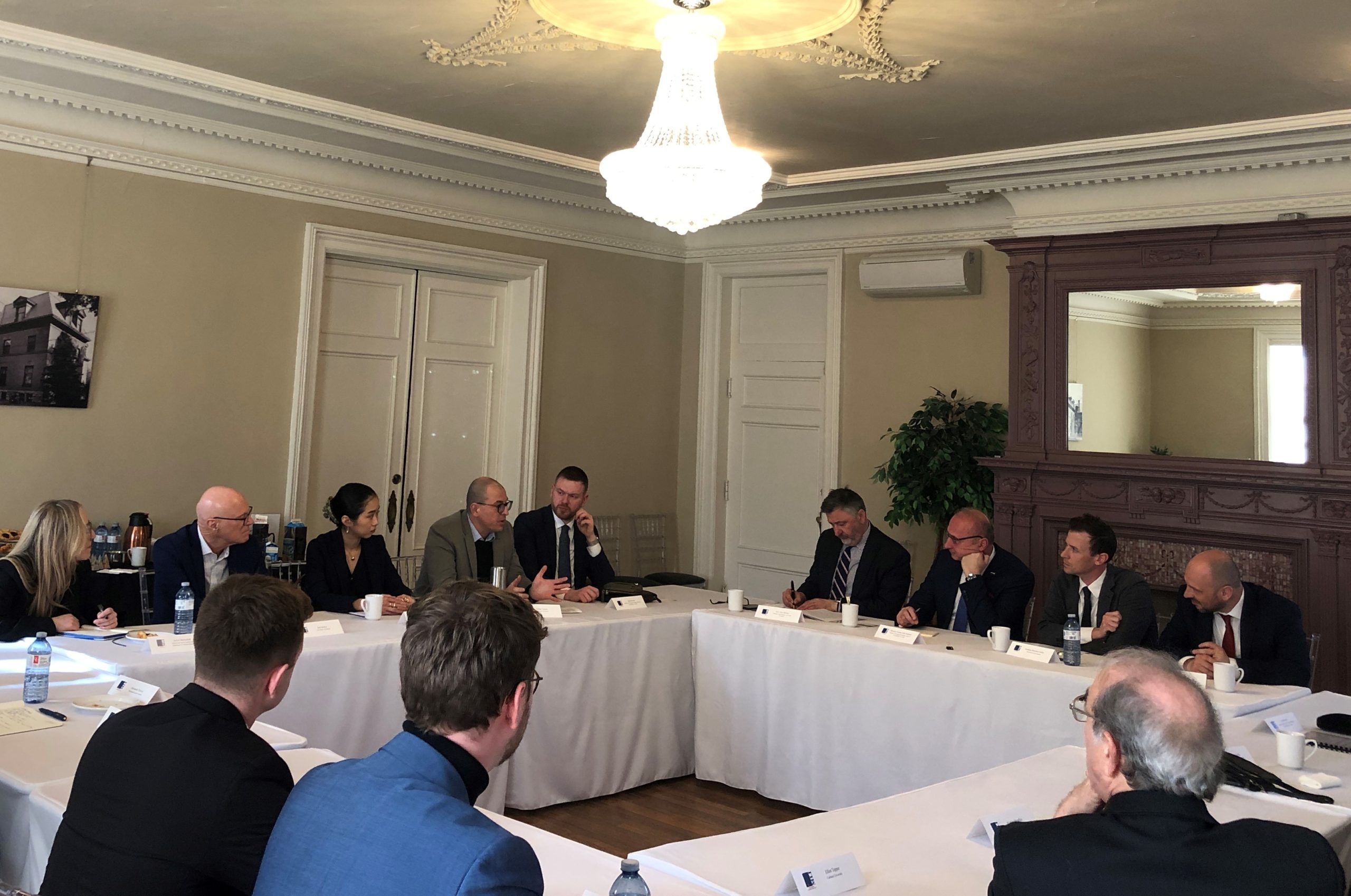 During the discussion, which took place at MLI's offices in Ottawa's historic Kildare House, issues of mutual security and prosperity across the Atlantic were broached. Topics also included bilateral interests relating to the current Russian war on Ukraine, bilateral trade, and regional security infrastructure.
Participants also discussed the challenge that China poses internationally and also an in-depth discussion on challenges in the Western Balkans.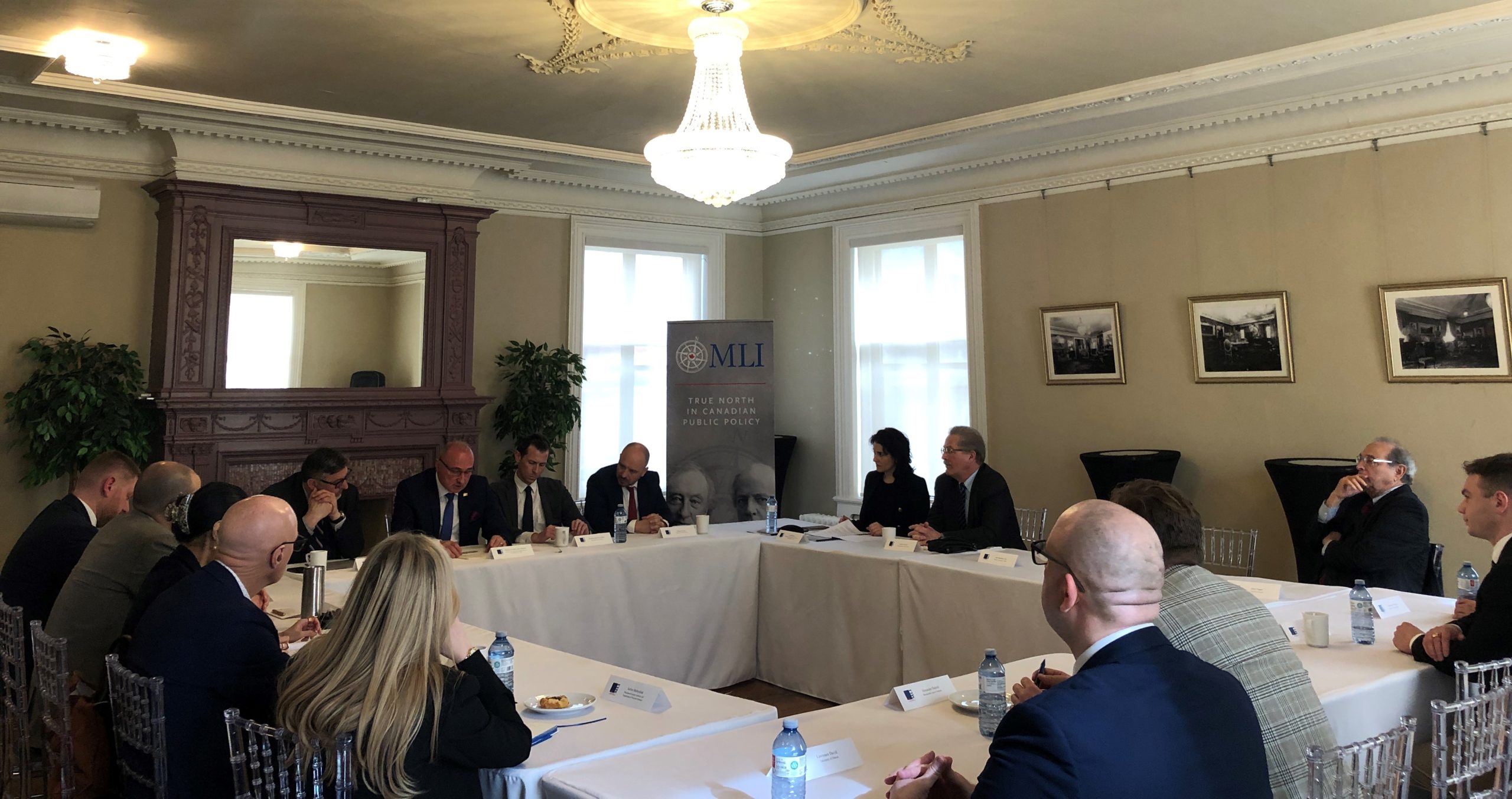 Among those in attendance were also His Excellency, Vice Skračić, Ambassador of Croatia; Cornel Turdeanu, Staff Officer at Canada's Department of National Defence; MLI Research Advisory Board member Elliot Tepper; MLI Senior Fellow Alexander Dalziel; MLI Visiting Fellow Kyoko Kuwahara, and others.