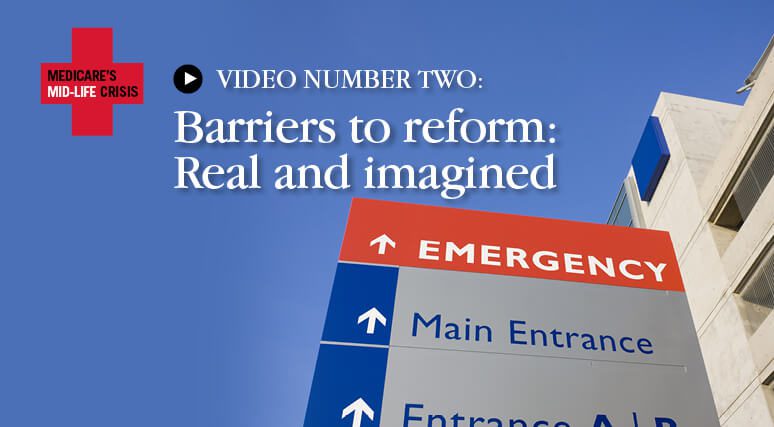 Second entry in our series on Canadian health care examines why reform is so difficult
OTTAWA, Nov. 12 – Canada's health care system is crying out for reform. So why does a fix seem so far out of reach?
The Macdonald-Laurier Institute released on Thursday a new video that examines the barriers – both real and imagined –  that prevent Medicare from becoming cheaper and more efficient.
"While most Canadians quite properly cherish the principle that no person should go without care due to inability to pay, it does not follow that new ways of paying for and delivering care are not necessary or desirable", says Brian Lee Crowley, the Managing Director of the Macdonald-Laurier Institute and the video's narrator.
The video makes the case that more government spending is not the answer. Instead, provincial governments across Canada should experiment with innovative means of delivering better service, including private delivery.
The video features interviews with several influential Canadians.
Jeffrey Simpson, a columnist with the Globe and Mail, explains why the Canada Health Act is not the barrier to reform that many people think;

Janice MacKinnon, former minister of finance for the Saskatchewan NDP, shows why special interest groups like doctors and nurses unions are a barrier to change;

James Anderson, director of policy for federal health minister Pierre Pettigrew, gives an example of why politicians are reluctant to discuss introducing private delivery services.
This is the second in the Macdonald-Laurier Institute's Medicare's Midlife Crisis series of health care videos. The first video showed how Canada's health care system fails to deliver good value for money.
***
Brian Lee Crowley is the Managing Director of the Macdonald-Laurier Institute.
The Macdonald-Laurier Institute is the only non-partisan, independent national public policy think tank in Ottawa focusing on the full range of issues that fall under the jurisdiction of the federal government. Join us in 2015 as we celebrate our 5th anniversary.
For more information, please contact Mark Brownlee, communications manager, at 613-482-8327 x105 or email at mark.brownlee@macdonaldlaurier.ca.