Authors Gannon Beaulne, Lincoln Caylor and Christian Leuprecht are available for interviews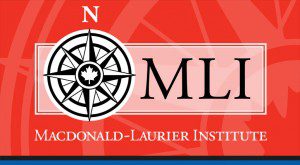 OTTAWA, April 14, 2015 – Macdonald-Laurier Institute authors are available Tuesday to comment on two important news stories: the Supreme Court's decision on mandatory minimum sentences for gun crimes and the federal government's plan to train Ukrainian troops.
The Supreme Court released a ruling Tuesday morning on two different cases involving mandatory minimum sentences, an important part of the federal government's recent legislative agenda.
The decision struck down a law that called for a mandatory minimum sentence of three years for illegal possession of a firearm.
Last year, lawyers Lincoln Caylor and Gannon Beaulne authored a report for MLI arguing that mandatory minimums are an effective tool for consistently applying the law while ensuring judges don't provide too much leniency to those who have been convicted of crimes.
The paper, titled "Parliamentary Restrictions on Judicial Discretion in Sentencing: A defence of mandatory minimum sentences", notes that mandatory minimums have been used throughout Canada's history.
Also on Tuesday, the federal government is expected to announce that it is going to deploy training troops to Ukraine.
They would join troops from the United States and Britain in helping to train the Ukrainian soldiers, who are currently fighting Russian separatists in the east.
MLI Senior Fellow Christian Leuprecht has commented extensively on Ukraine in the past and is available for interviews. He has recently returned from teaching a Security Sector Reform course to Ukrainian military officers himself.
"The timing of the US/UK/Canadian military effort is likely a coordinated strategy, with Germany leading the diplomatic foray with the US, UK, and Canada taking the lead on a deterrence approach focused on building capacity among the Ukrainian armed forces", says Leuprecht.
***
Lincoln Caylor is a partner with Bennett Jones LLP in Toronto and a member of the board of directors with the Macdonald-Laurier Institute. Gannon G. Beaulne is an associate with Bennett Jones LLP who has a general litigation practice.
Christian Leuprecht is Associate Dean and Associate Professor of Political Science with the Royal Military College of Canada, cross-appointed to Queen's University, and a Senior Fellow with the Macdonald-Laurier Institute.
The Macdonald-Laurier Institute is the only non-partisan, independent national public policy think tank in Ottawa focusing on the full range of issues that fall under the jurisdiction of the federal government. Join us in 2015 as we celebrate our 5th anniversary.
For more information, please contact Mark Brownlee, communications manager, at 613-482-8327 x105 or email at mark.brownlee@macdonaldlaurier.ca.