Will the premiers meetings lead to any constructive progress on interprovincial trade, health care, and pensions?
OTTAWA, July 20, 2016 – The premiers meetings taking place in Whitehorse this week is expected to focus on a range of issues that are top of mind for Canadians including interprovincial trade, health-care reform, and retirement-income security.
MLI Managing Director Brian Lee Crowley and Senior Fellow Sean Speer are available to comment on the importance of the meetings and analyze any forthcoming announcements and the long-term effects on Canadians.
To arrange an interview with Brian Lee Crowley or Sean Speer, please contact Mark Brownlee at 613-482-8327 x105 or email at mark.brownlee@macdonaldlaurier.ca.
Crowley and Speer, both long-time advocates for breaking down the barriers to trade between provinces, will be watching closely to see what progress is made on liberalizing interprovincial trade and commerce in Canada.
The provinces say they have agreed in principle to a new interprovincial trade agreement and hope to put the finishing touches on it this week.
However a new deal will not necessarily mean Canadians can freely buy and sell goods or work across provincial borders. A similar provincial-led deal, the current  Agreement on Internal Trade, has largely been a failure. The absence of the federal government from these discussions is reason to be sceptical that any forthcoming agreement will be meaningfully. Also expected to dominate the discussions is talk of a new agreement on federal transfers between Ottawa and the provinces.
The premiers are likely to ask for more funding from the federal government, but Crowley and Speer say more money is not the answer.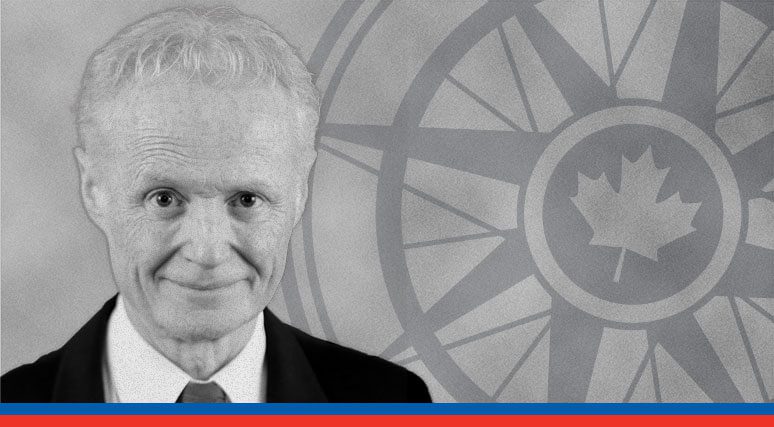 Instead, as Speer argued in a paper he co-authored this week, provincial governments should consider adopting "means-testing" – a concept that adjusts the amount of money people receive for health care based on how much they have.
The Trudeau government has adopted a similar proposal with its child-care plan, but Speer says doing so for health-care spending would also help low- and middle-income Canadians to access public money for services like dental and drugs that they currently have to pay for out-of-pocket.
Instead Canadians who have more money would pay for more services on their own, rather than having just as much access to public dollars as those of lesser means.
This would also help reduce public spending on health care, a line in provincial budgets that is eating up more and more taxpayer dollars with each passing year.
***
Brian Lee Crowley is the Managing Director of the Macdonald-Laurier Institute.
Sean Speer is a Munk Senior Fellow at the Macdonald-Laurier Institute. The Macdonald-Laurier Institute is the only non-partisan, independent national public policy think tank in Ottawa focusing on the full range of issues that fall under the jurisdiction of the federal government.
For more information, please contact Mark Brownlee, communications manager, at 613-482-8327 x105 or email at mark.brownlee@macdonaldlaurier.ca.