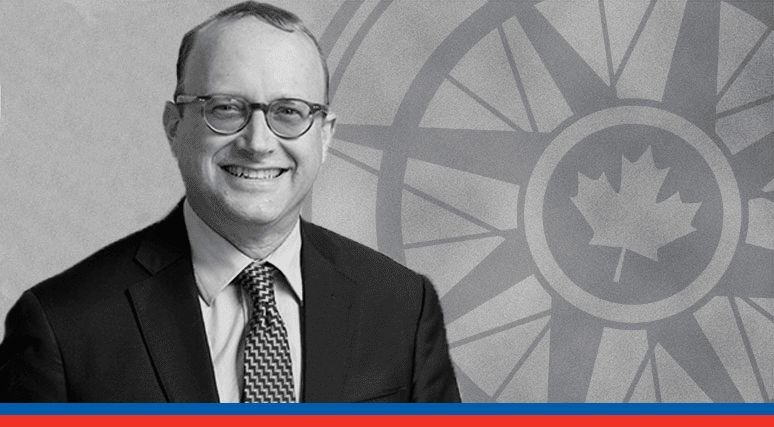 OTTAWA, ON (October 27, 2020): The Macdonald-Laurier Institute is pleased to welcome Scott Simon as our newest Senior Fellow, covering issues including Taiwan and the Indo-Pacific, human rights, and Indigenous rights.
As holder of the Research Chair of Taiwan Studies and member of both the Centre for International Policy Studies and the Human Rights Research and Education Centre at the University of Ottawa, Scott Simon is one of North America's foremost experts in both the Indo-Pacific region and human rights.
According to MLI Managing Director Brian Lee Crowley, "Scott Simon is exactly the kind of thought leader that we are proud to have associated with the Institute. His expertise in issues facing Taiwan and the Indo-Pacific region is second to none. He will be a wonderful addition to the team."
As MLI's Senior Fellow for Taiwan, Human Rights, and the Indo-Pacific, Professor Simon will advance the Institute's ongoing work on Canada's interests in the Indo-Pacific with an acute focus on Taiwan and Canada's human rights commitments.
Professor Simon has lived, studied, worked and done extensive field research in Taiwan, Japan, Guam, China, Germany, and France.
Jointly commenting on Professor Simon's involvement, MLI Program Director and Munk Senior Fellow, Shuvaloy Majumdar, and MLI Deputy Director and Senior Fellow, Jonathan Berkshire Miller, said that "Scott Simon has a unique capacity for understanding and analyzing the challenges Canada is facing in the Indo-Pacific."
"He will be instrumental in broadening our public's understanding of the challenges Canada and Taiwan jointly confront in the Indo-Pacific region, and we are eager to formally welcome Professor Simon to MLI."
"In such times as these, with China and other authoritarian actors threatening the rules-based international order, it is urgent that countries with shared interests work more closely with one another," Simon said. "In my new role at MLI, I am glad to be contributing to the Institute's work toward advancing Canada's interests in the Indo-Pacific, particularly in partnership with Taiwan and Japan."
To learn more about Scott Simon, read his bio here.
To arrange an interview, media are invited to contact:
Brett Byers
Communications and Digital Media Manager
613-482-8327 x105
brett.byers@macdonaldlaurier.ca