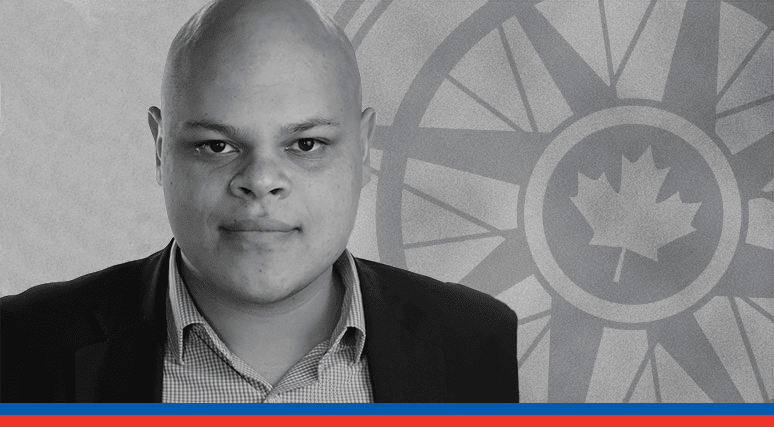 OTTAWA, ON (September 11, 2020): The Macdonald-Laurier Institute is pleased to welcome Jamil Jivani as the Institute's Senior Fellow for Diversity and Empowerment.
Contemporary Canada is at the crosswinds of global disruptions, and not immune to immense pressures of culture, religion and race relations. An accomplished contributor across international media, published author of "Why Young Men: Rage, Race and the Crisis of Identity," and award-winning lawyer and Yale graduate, Jivani is one of the leading national experts in an age of culture wars.
"What defines a nation is the strength of its culture: Is it one where citizenship is exercised most fully with free-thinking individuals, or one governed by identity brokers and their ideological conformities?" asks Shuvaloy Majumdar, Program Director and Munk Senior Fellow for Foreign Policy at MLI. "Jamil Jivani has proven his unique capacity to cut through the noise and provide a thoughtful perspective on all manner of social and cultural issues."
As MLI's Senior Fellow for Diversity and Empowerment, Jivani will develop a platform where ideas are prioritized over identity, highlighting the diverse voices and diverse opinions that animate Canada's cultural debate.
"It is time that as a country, that we reject the prevailing narratives of group victimization and disempowerment in our national political life," Jivani said, "The project I intend to lead with my colleagues at MLI is to provide support for a diversity of voices, and build powerful platforms that embrace people of colour from a multitude of perspectives."
"For the world's totalitarians, conformity is the object of their oppression," added Kaveh Shahrooz, MLI Senior Fellow. "Heterodoxy, or non-conformity against orthodox expectations, is the antidote. Jamil Jivani is an invaluable source of intelligent, heterodox thinking in Canada."
As Jivani assumes his role, MLI's Managing Director, Dr. Brian Lee Crowley comments, "Jamil Jivani is a tenacious, powerful thinker. He is making a signal contribution toward building the genuinely inclusive Canada our founders had envisioned. I look forward to the pathbreaking work Jamil will do for us and for Canada in advancing the cause of diversity and empowerment for all."
For more information media are invited to contact:
Brett Byers
Communications and Digital Media Manager
613-482-8327 x105
brett.byers@macdonaldlaurier.ca