Islam vs. Islamism, Is the Problem Religion or Ideology?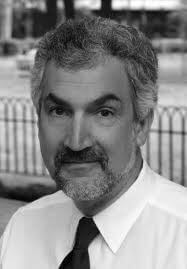 an Evening with Daniel Pipes
Lecture, Discussion, Q&A, and ReceptionMay 13, 2013, 7 PM
Library & Archives Canada, 395 Wellington, Ottawa
Admission $20.00, STUDENTS get in FREE.
Everyday we are bombarded by horrors from the Arab-Muslim world and to many people it is unclear as whether we are in a fight against Islam the religion or Islamism the ideology.  Daniel Pipes has written extensively on this topic and there is no better person to lead a discussion.  Please join us for a very important event with Middle East expert Daniel Pipes. Joining Daniel Pipes to discuss this important topic will be Salim Mansur, Professor at the University of Western Ontario and Brian Lee Crowley, Managing Director of the Macdonald-Laurier Institute.
This event is co-sponsored by the Free Thinking Film Society, Cardus, The Macdonald-Laurier Institute, The Council for Muslims Facing Tomorrow, and The Centre for Israel and Jewish Affairs.