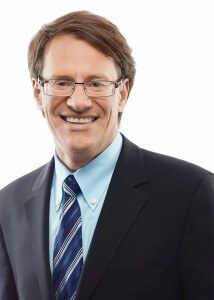 The Macdonald-Laurier Institute is delighted to welcome intellectual property rights thought leader Barry Sookman to our advisory council.
"Barry Sookman is the name in Ottawa on intellectual property issues which are so vital to Canada's prosperity," said Brian Lee Crowley, MLI's Managing Director. "We are delighted to be working with one of the country's most respected legal minds."
Sookman, a senior partner with McCarthy Tétrault Technology Law Group, is recognized as one of Canada's foremost authorities in information technology, copyright, Internet, privacy, data protection and cybersecurity, and anti-spam law.
He is well-known for his blog, which is a recognized source for the best thought leadership on emerging issues in intellectual property rights.
Sookman's appointment will further bolster MLI's work on intellectual property. Earlier this year MLI released An Intellectual Property Strategy For Canada, a series of papers and events exploring the importance of intellectual property rights.
"I am honored to join the MLI Advisory Council," says Sookman. "The MLI has become the leading thought leader in intellectual property policy in Canada. I look forward to participating in the many exciting projects that the MLI is engaged in."