The Great Canadian Debates , MLI's fifth anniversary and the coverage of our paper on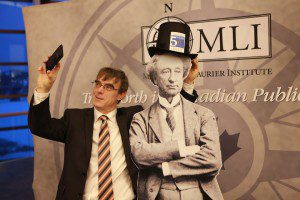 sovereign wealth funds are all included in the latest edition of the Macdonald-Laurier Institute newsletter.
Vol. VI, No. 3 of the MLI newsletter also features a recap of MLI's celebration of Sir John A. Macdonald, a paper on railway regulation and a roundup of some of our recent commentary surrounding Canada's legal community.
Also featured are:
MLI's anti-contraband tobacco meeting in Toronto in early March;
Ken Coates' recent work on Aboriginal affairs
The release of MLI's new video on how to fix Canada's health care system.
To read the full newsletter, click here.
To sign up to receive future copies of our newsletter, click here.