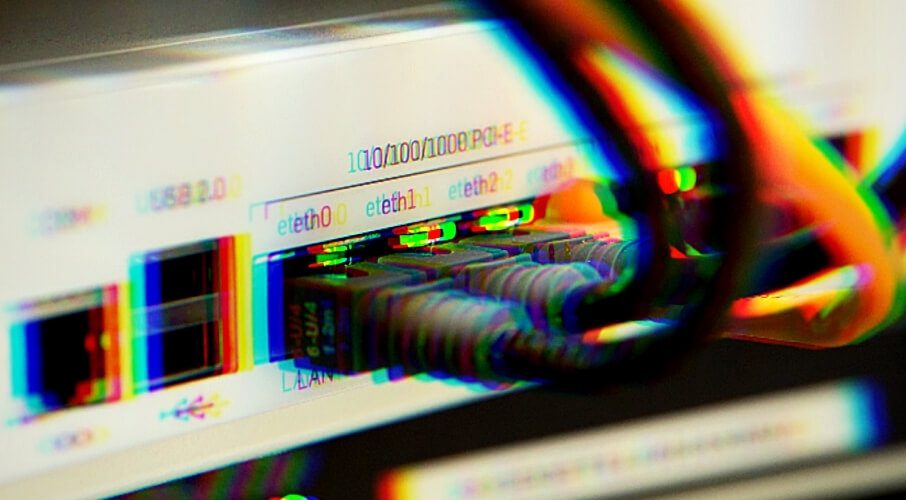 Misplaced policy priorities, skepticism, and sclerotic regulation are suppressing competition and innovation in the effort to expand affordable high-speed Internet access in Canada, writes Peter Menzies. 
By Peter Menzies, February 23, 2021
There is no shortage of good intentions when it comes to expanding affordable high-speed Internet access in Canada. However, misplaced policy priorities, skepticism, and sclerotic regulation are suppressing competition and innovation.
Connecting rural, remote, and Indigenous communities is obviously important to the government. But its primary focus coming out of last year's review of communications legislation has been Heritage Minister Steven Guilbeault's determination to get "money from web giants" in order to subsidize a change-resistant film and television system and a similarly unoriginal newspaper business.
The reasoning for this ranking is known only to those who made it, but the need for better connectivity, particularly when the pandemic has forced millions of Canadians to work from home, has never been more clear. While 86 per cent of Canadian households have access to the targeted speeds of up to 50 mbps download and 10 mbps upload, only 46 per cent of rural areas enjoy the same benefits. This represents a considerable handicap for individuals and business.
Canadians have historically been relatively well-served by a communications industry that has had to be innovative in order to overcome the nation's considerable geological and topographical challenges. No doubt there are others worthy of mention but Northwestel and Sasktel immediately come to mind as examples of companies that have dramatically improved connectivity to sparse populations scattered across vast expanses of often inhospitable terrain.
It was, after all, less than a decade ago when most communities were prepared to settle for access to speeds of 10 mbps download and 1 mbps upload. That said, it must be noted that Canada's northern connectivity lags behind other Arctic nations such as Denmark, which has connected Greenland via submarine fibre. In this regard, the presence of an obvious northern policy vision would be of assistance.
Multiple funds are obtainable for Internet Service Providers (ISP) seeking to close the gaps where they exist. Innovation, Science, and Economic Development (ISED), the Canadian Radio-television and Telecommunications Commission (CRTC), Infrastructure Canada, and various provincial funds are all available, as are a series of other initiatives through Rural Economic Development, investment in Low Earth Satellites through Telesat, Connect to Innovate, the Accelerated Investment Incentive, and the First Nation Infrastructure Fund.
Those within the industry point to some frustrations with the funding process, chiefly their inability to understand which areas might have already been targeted for improved access. For instance, Company A might be preparing to file an application to Fund A for money to build out service to Town A, only to learn via news release that Company B has just been granted funds to serve Town A. This exasperation in turn discourages both innovation and ambition—something which ISED's recently created Rapid Response Stream appears intended to address. As it was announced barely two months ago, it's too early to judge its impact.
Inefficiencies such as these highlights the absence of a coordinated national broadband strategy that would involve synchronizing federal and provincial programs along with existing utility corridors. This was highlighted at the CRTC Basic Service Objective hearing in 2016 but efforts to move forward died swiftly and reviving them at this stage would only create further bureaucratic delays.
In the North, all indications are there is so little trust in federal funding that Indigenous entrepreneurs such as Lyle Fabian of Yellowknife-based KatloTech Communications—whose mission is to bring innovative broadband solutions to the Northwest Territories—didn't bother to apply.
"We forfeited the grant application because Northwestel would come out on top," Fabian told the CBC after the CRTC announced $62.4 million in funding for Bell-owned Northwestel. "And this just, you know, proved my point."
Nunavut Senator Dennis Patterson, writing in Nunatsiaq News last year, backed calls for Inuit-led solutions. That, he said, would see the Qikiqtaaluk Corp., and a northern-based telecommunications company, SSi Canada, create a "high-capacity satellite and fibre backbone infrastructure across the Arctic." This would provide "fair and open access" but would also be project-driven, built, and owned by Inuit, he said.
Which brings us to the elephant in the room—the continued uncertainty regarding the determination of competitor wholesale access rates—a saga now in its sixth year of regulatory, political, and legal haggling. Last fall the government made a very unusual declaration. While cabinet declined to overrule the rates set by the CRTC in 2019, it declared itself in agreement with the Big Telco appellants that some of the rates were incorrect. Thus was yet another millstone placed around the neck of smaller competitors struggling to survive, let alone grow as competitors.
There is no greater obstruction to investment and innovation than uncertainty. No amount of funds and good intentions—both of which are in abundance—can compensate for the lack of a stable and predictable industrial playing field. In this regard and for both the CRTC and the government, better is not only possible but necessary.
Peter Menzies is a senior fellow with the Macdonald-Laurier Institute and a past CRTC vice-chair of telecommunications.