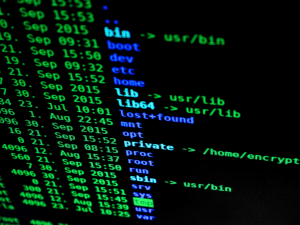 OTTAWA, ON (August 24, 2018): For the latest edition of the Macdonald-Laurier Institute's Straight Talk Q & As, MLI spoke with Richard Fadden – a distinguished former civil servant who served as the National Security Advisor to the Prime Minister, Deputy Minister of National Defence, and former CSIS Director, among other positions.
This Straight Talk is based on a recent episode of Pod Bless Canada, where Fadden and MLI Munk Senior Fellow Shuvaloy Majumdar discussed the threats that Canada and its allies are facing from cyber warfare, disinformation campaigns, and election meddling.
With "revisionist states" like Russia and China posing a greater threat to the West, Fadden argues that Canada is not "in any shape, way, or fashion" immune to the sort of foreign interference that other countries have faced.
Fadden and Majumdar examined these sorts of cyber threats in the context of Canada's comprehensive national security framework. Fadden says Canadians should take "as holistic a view as we possibly can of how to protect Canadian sovereignty and Canadian interest." Read more here.
Topics discussed with Richard Fadden include:
The threats of foreign disruptions to Canadian democracy
Public perceptions of the cyber threats posed by foreign actors
The role that governments have to play in ensuring national security
"If you're a head of a government or state," Fadden explains, "you can't help but think about using every tool available when you're protecting your nation's interest. Sometimes you'll push diplomacy more than the military option; sometimes you'll push something else."
"But today in particular, I think there's no way you can silo all of these various sub-components of government and expect to make progress. "
To read the full Straight Talk Q & A, click here.
For more information media are invited to contact:
Brett Byers-Lane
Communications and Digital Media Manager
613-482-8327 x105
brett.byers-lane@macdonaldlaurier.ca