September 28, 2011 – Yesterday evening, the Macdonald-Laurier Institute hosted the first History Wars debate at the Canadian Museum of Civilization. The evening brought columnists David Frum and Lawrence Martin together to debate the resolution: Pierre Trudeau was Canada's most disastrous Prime Minister. Historian Michael Bliss moderated the night that was filled with insightful, sharp, and funny commentary. The debate, the first in a four-part series on historical topics, was sponsored by the Ottawa Citizen.
Editorial pages Editor David Watson of the Ottawa Citizen covered the entire evening live in his blog. Read his full coverage of the debate here.
The debate will be available courtesy of CPAC. Details to be posted soon (online archive and broadcast schedule).
The Ottawa Citizen published David Frum's opening statements in today's paper in support of the resolution: Pierre Trudeau, Canada's most disastrous Prime Minister. Tomorrow, Lawrence Martin's opening statement arguing against the resolution will be published.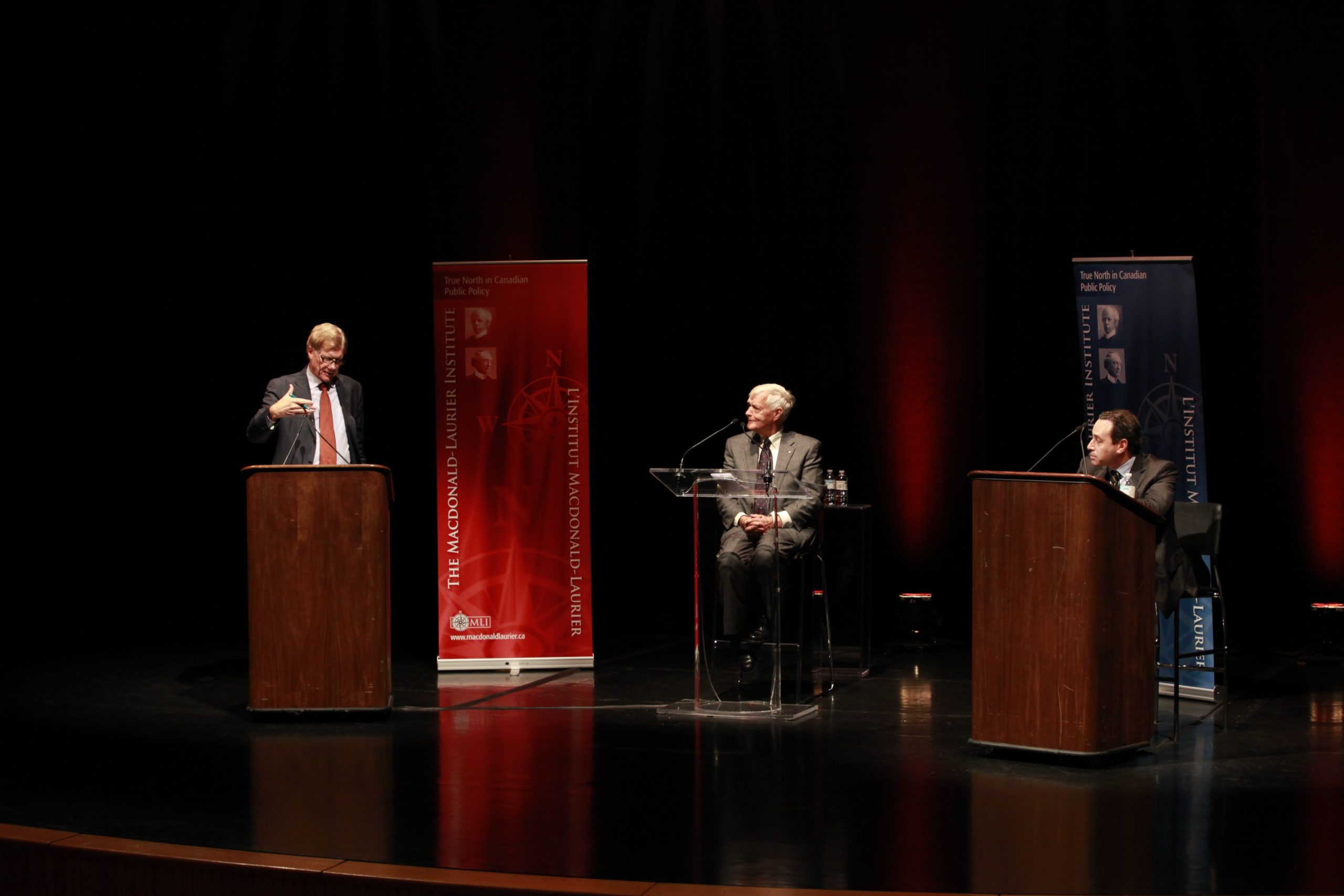 Lawrence Martin speaks as moderator Michael Bliss (middle) and David Frum look on.