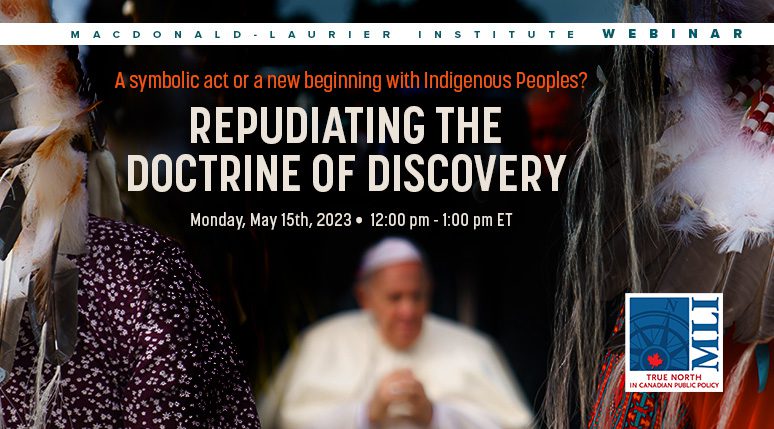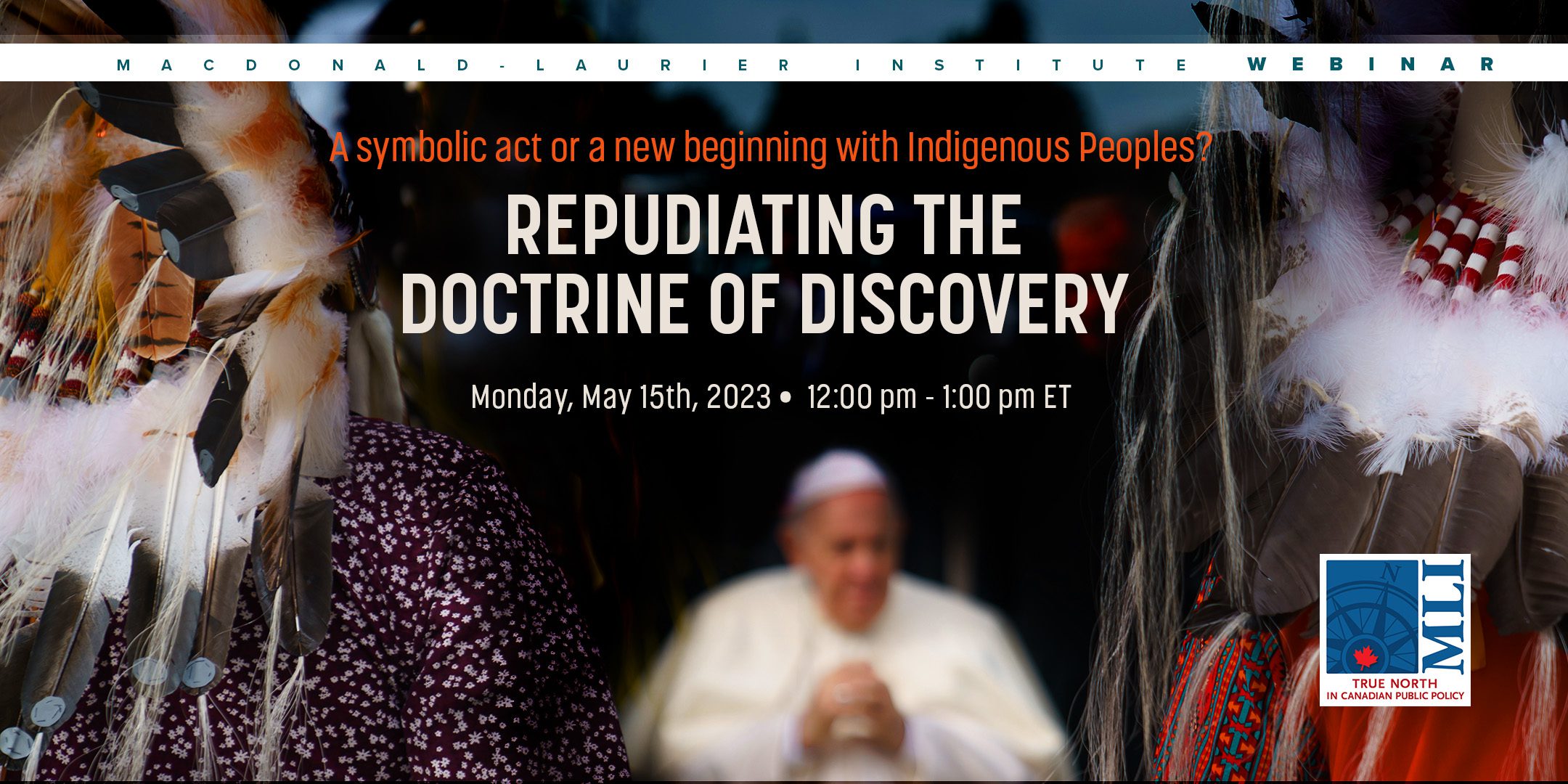 For generations, Indigenous Peoples have rejected the Doctrine of Discovery, the statement by the Roman Catholic Church that was used widely to justify the European occupation of Indigenous lands. In 2023, the Vatican announced the Catholic Church was renouncing the Doctrine. This webinar addresses three questions: why are Indigenous Peoples so opposed to this Catholic Doctrine, why did the Catholic Church renounce the Doctrine, and what is the significance for Indigenous Peoples and for Canada of this change in Church policy?
The webinar, moderated by Ken Coates of the Macdonald-Laurier Institute, will call on the expertise of Dr. Bruce McIvor, author and one of Canada's foremost Indigenous lawyers, and Dr. Michael W. Higgins, a prominent Catholic public intellectual and author.
Event Details:
Date: Monday, May 15, 2023
Time: 12:00 pm – 1:00 pm ET
Please note, that all registered attendees will receive a post-event recording of the webinar. If you are unable to tune in live, you can watch the recording at your convenience.
Speakers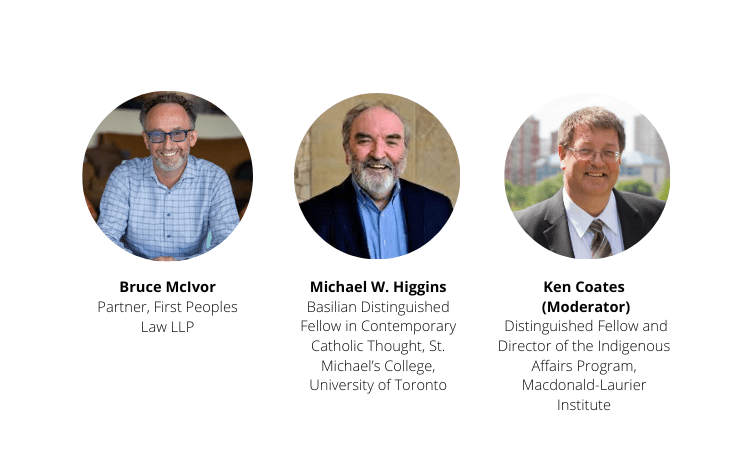 Register for this webinar below.