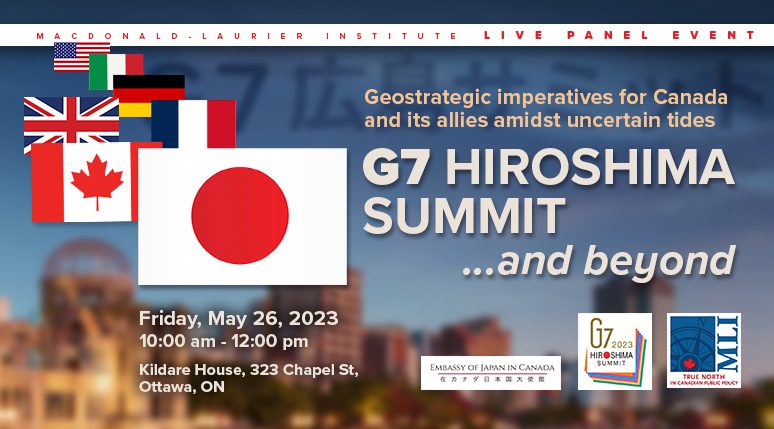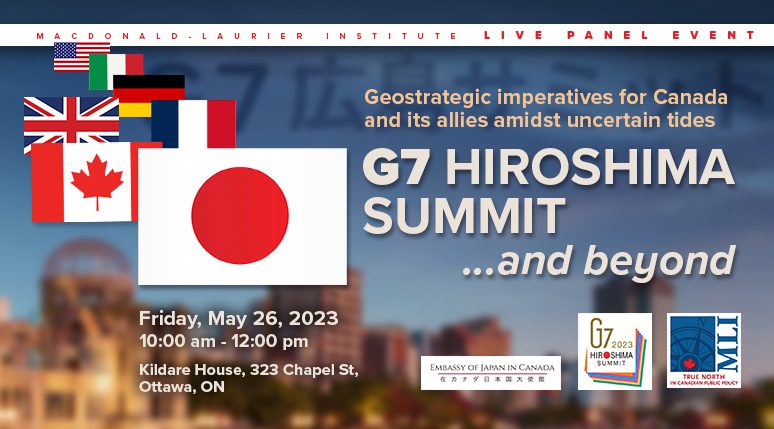 This year, Japan will host the G7 summit in Hiroshima amidst a backdrop of growing geostrategic competition and persistent threats to the international rules-based order that Tokyo, Ottawa and our partners have invested so much to protect. Canada, rather than viewing these challenges as isolated or temporal, must recognize the profound changes internationally and work hand-in-glove with key allies like Japan, the US, and many others. Canada's ability – if it chooses – to be a natural resource and critical minerals superpower should not be overlooked. Following the G7 Summit in Hiroshima this month and considering the geo-political reality of the 21st century, Canada and Japan can further strengthen cooperation and coordination and evolve bilateral relations into a new chapter.
To explore potential opportunities for cooperation between Japan and Canada, along with their mutual partners after G7 Hiroshima, the Macdonald-Laurier Institute(MLI) is delighted to host a moderated panel discussion in cooperation with the Embassy of Japan.
Please note there are limited seats, so please register to reserve a seat.
Event Details:
Date: Friday, May 26, 2023
Time: 10:00 am – 12:00 pm ET
Door Opens: 9:30 am ET
Location: Kildare House, 323 Chapel Street, Ottawa, ON, K1N 7Z2
Please note, that all registered attendees will receive a post-event recording of the webinar. If you are unable to tune in live, you can watch the recording at your convenience.
Speakers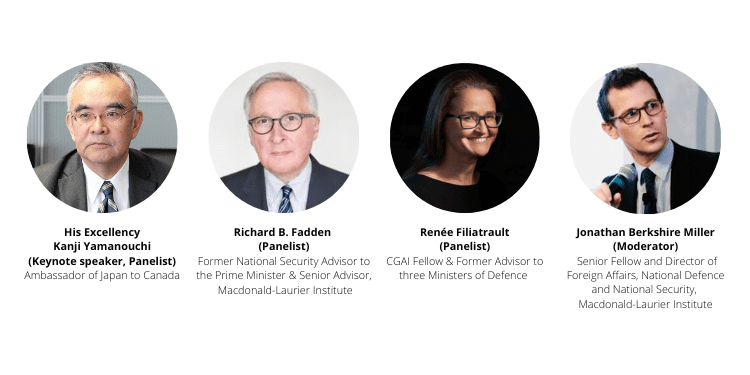 Register for this webinar below.