More food or less fertilizer? Policy pain in the Canadian agriculture sector and its global implications
August 18, 2022 @ 11:00 am

-

12:30 pm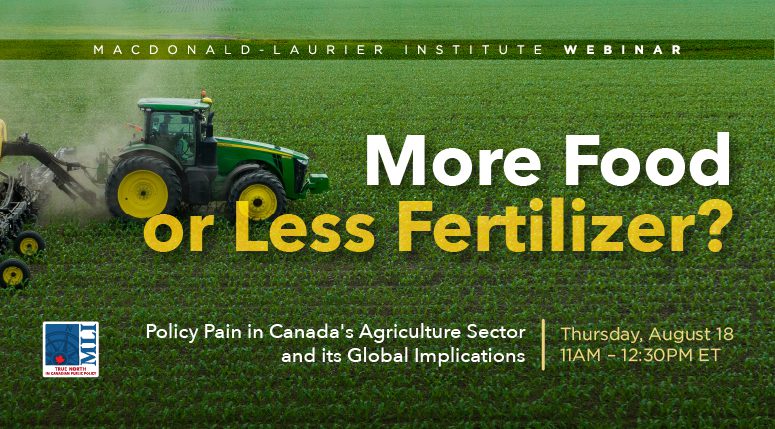 Russia's invasion of Ukraine and subsequent blockade of Ukrainian grain and agricultural exports serve as a stark reminder that a rules-based trading system is integral to human well-being. With the risk of famine becoming critical across dozens of countries, Canada has a big role to play in helping feed a growing and hungry world; our security is inherently tied to it, our prosperity as a country depends on it, and our moral compass demands it.
The federal government has announced a target to reduce fertilizer emissions by 30 percent from 2022 levels by 2030. Grain and oil seed producers have warned that this move will reduce their competitiveness, drive up costs and impede production. The agriculture ministers in Alberta, Saskatchewan, Manitoba and Ontario have all cried foul, asserting that the target is arbitrary and has been imposed without consultation.
What are the implications of the proposed fertilizer policy? How are Canadian agricultural producers already addressing GHG emissions and what more can be done? And what should we be doing to ensure Canada is in a position to address global food needs, as famine looms on the horizon?
MLI will gather experts to discuss Canada's role in global food security, the fertilizer emissions reduction target, and innovative ways the agriculture sector can evolve to become even more sustainable and productive.
Event Details:
Date: Thursday, August 18
Time: 11:00 am – 12:30 pm EDT / 9:00 am – 10:30 am CT
Please note, that all registered attendees will receive a post-event recording of the webinar. If you are unable to tune in live, you can watch the recording at your convenience.
Speakers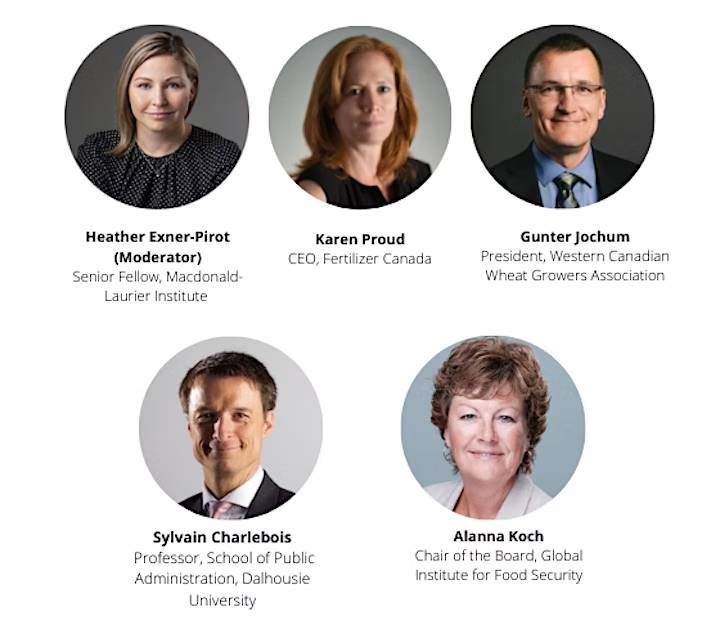 Register for this webinar below: