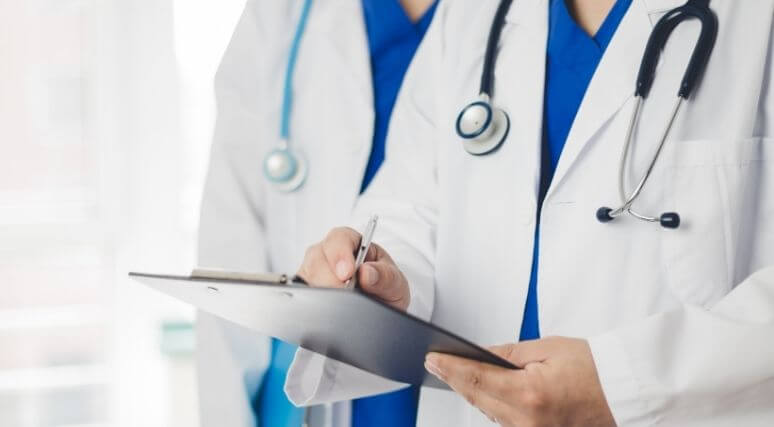 This article originally appeared in the National Post.
By David Zitner, October 7, 2022
While some members of such medical professional organizations as the American Academy of Pediatrics suggest that aggressive and clearly harmful medical and surgical interventions might be appropriate for trans children, many other doctors are increasingly and vocally expressing strong reservations. Experts such as transgender gynecologist Marci Bowers, MD, president-elect of the World Professional Association for Transgender Health, and Erica Anderson, PhD, president of the United States Professional Association for Transgender Health, for example, are raising serious doubts about the value of "gender-affirming care" for young people.
On the basis of little or no clinically-proven evidence, children are being subjected to immediately harmful, complicated, and often irreversible medical and surgical interventions. And at exactly the same time that alarm bells are being rung, the number of young people now receiving gender-affirming care leading to transition are skyrocketing.
Sex reassignment is not a benign medical procedure. Hormones and puberty blockers influence growth and development, and trans people are subject to a documented increase in the risk of various illnesses.
To choose just one example particularly relevant to young transitioners, the euphemistically named "puberty blockers" — more revealingly described by their correct name, "chemical castrators" — are too readily available in Canada, virtually on demand, when a minor indicates interest in gender identity questions. These drugs are associated with such serious conditions as early onset osteoporosis. Furthermore, since the use of these drugs as puberty blockers is an off-label use, it is important to understand that no proper clinical trials have been carried out on this use of these drugs. Claims that they are inoffensive and their effects perfectly reversible at any time are not borne out by the information we have about their effects, especially on young people whose bodies are still in development.
Too many of these aggressive interventions are not based on sound scientific studies establishing vital information, such as: overall long-term benefit; which children are most likely to be helped or harmed; how many young transitioners later reconcile themselves to their birth sex; or the proportion of people who have had gender reassignment procedures who later regret their decision.
In the absence of such evidence, how can parents and children make sensible decisions? And given the politicization of these issues, not least by poorly defined "conversion therapy" bans, many medical professionals are reluctant to inform young patients fully of risks, or to suggest counselling, for fear of falling afoul of such legislation. Yet medical professionals and regulators should fully expect that detransitioners, those who regret their transition, will be angry and will want to hold to account a medical establishment that refused to inform them fully about the uncertainty of risks and benefits.
In this regard, the experience of the Tavistock gender clinic (formally known as the Gender and Identity Development Service) in the U.K. is instructive. At one time Britain's flagship gender disorder clinic, the Tavistock has recently been shut down by regulators after a damning independent report for precisely these issues: taking at face value young people's gender dysphoria and immediately prescribing hormones, "puberty blockers" and even surgery with little or no effort to understand or communicate the risks.
Massive class-action lawsuits are now expected to be filed against the clinic for failure to respect their professional duties to their patients. One of the lawyers involved, barrister Thomas Goodhead, is quoted as saying that the case "is going to be one of the largest medical negligence scandals of all time."
The problem, in Canada, the U.K. and elsewhere, is that we will have no good answers to give to those minors who come to regret their choice to transition, because neither parents nor clinicians have sufficient research to predict which children will be better or worse off.
Yet the very medical professions that should be asking these searching questions, and standing up for their members' duty to ensure that their young patients' interests are fully protected, are trying very hard to suppress discussion of these issues and preventing their members from hearing dissenting views about gender-affirming care.
Physicians are in a quandary: Do they risk their professional standing by honestly relating to patients the lack of satisfactory information about the overall benefits and harms of gender transition surgery? Or do they put themselves in legal jeopardy when some patients who accepted aggressive therapies suffer and realize that the scientific evidence was insufficient?
For some of the reasons listed here, countries such as Sweden and Finland have recently abandoned uncritical gender-affirming care for minors.
Sweden has abandoned the "Dutch protocol," under which gender-dysphoric minors are treated with puberty blockers at age 12 (and in the case of girls possibly as early as age eight), and cross-sex hormones at the age of 16.
In Finland, independent review established the lack of good evidence in favour of gender-affirming care. New guidelines have been issued stating that psychotherapy, rather than puberty blockers and cross-sex hormones, should be the starting point for gender-dysphoric youth seeking care. Youth transition is not banned, but puberty blockers and cross-sex hormones are less freely available and surgery is not offered to those under 18.
Curiously, outside the politicized area of gender-affirming care, physicians and regulators are themselves cautious and ambivalent about the use of even small amounts of hormones to influence function and appearance.
Men wishing to take testosterone to improve their appearance or athletic performance will have difficulty obtaining steroids from a doctor. Why? The medical establishment feels that even low doses of testosterone used for body sculpting might be harmful.
Women asking for estrogens are warned about the increased risk of some cancers and of cardiovascular disease.
Some people believe, as adults, they might be happier if they were not their birth sex. Bruce Jenner, the male Olympic athlete, who became the female actor Caitlyn Jenner, is just one example. Fully informed adults under the care of competent professionals are entitled to make such choices, although here, too, we lack the medical research to inform them properly about the consequences of these choices.
Most medical suggestions are based on science. Sometimes when science is insufficient, they are based on art. Advice about gender transition for youngsters is one example of such art too often masquerading as science.
When clinicians, making artful suggestions and constrained by conversion therapy bans not to communicate their complete thoughts, offer different and even contradictory conclusions, young patients and their parents are forced to choose between their recommendations with few facts to guide them.
Parents and doctors should support and respect children who claim they are a different gender from the one they were born with, while understanding that that does not simply mean acquiescing uncritically in every demand for immediate transition. Professionals and parents should also be clear that some, but not all, people regret invasive and permanent transition treatments. Thus proxies (like parents) ought not to make such decisions, and the child should wait until adulthood and insist on the fullest and latest information before deciding to transition.
Dr. David Zitner, MD (retired) is the former head of medical informatics at Dalhousie University. This article is drawn from his paper, Gender dysphoria in children: Risking harm from well-intentioned parents and doctors, for the Macdonald-Laurier Institute.